As an affiliate I may earn a commission on any qualifying purchases, including those from Amazon, at no extra cost to you.
Taking all of the options in to consideration, there are hundreds of Interrail passes to choose between so picking the right one for you can seem daunting.
Luckily, choosing an Interrail pass isn't as hard as it seems and in this guide I'll break down the key things to consider when choosing the right pass for you. If you live outside of Europe, you'll need to buy a Eurail pass instead. Everything in this guide still applies but I'll share a different website to buy from at the end.
DISCOUNT: I have teamed up with Interrail to offer my readers a 10% discount on Interrail passes, you need to visit this page on the official Interrail website and use coupon code GOTMYBACKPACK10 at checkout. The code can be used for global or one-country passes and is valid until the end of May.
Things to Consider
When buying an Interrail pass, there are four main things to consider:
Do you want a global pass or a one-country pass?
Do you want a continuous or flexi pass?
How many travel days do you need?
Will you be travelling 1st or 2nd class?
By the time you've finished reading this short article, hopefully you'll have a clearer view of which pass you'd like.
Already know what pass you need? Head over to Interrail now.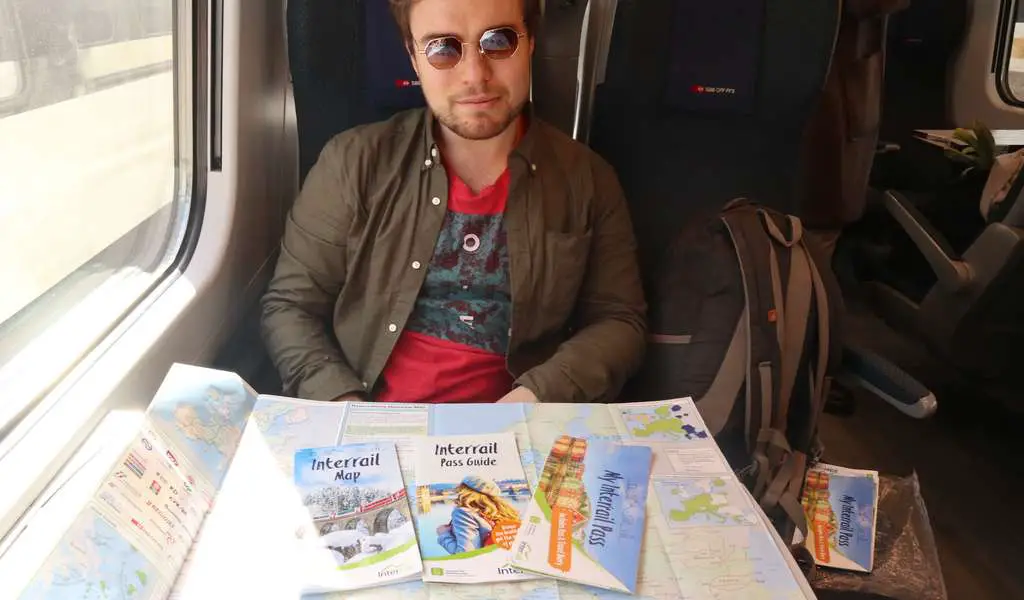 Global Vs One Country Interrail Passes: What's the Difference?
Here are the key things to know about each:
Global Pass
Valid in 31 different countries across Europe.
This is the most popular choice and is perfect for trips that will span many different countries.
Countries include Austria, Belgium, Bosnia-Herzegovina, Bulgaria, Croatia, Czech Republic, Denmark, Finland, France, Germany, Great Britain, Greece, Hungary, Ireland, Italy, Lithuania, Luxembourg, Macedonia, Montenegro, Netherlands, Poland, Portugal, Romania, Serbia, Slovakia, Slovenia, Spain, Sweden, Switzerland, Turkey.
Passes are not valid for travel in your own country of residence, however the global pass does include one outbound and one inbound journey to help you start and end your trip.
One-Country Pass
This is only valid in one country which you choose when you buy it.
This is perfect if you want to spend a longer amount of time discovering a single country and is cheaper than a global pass.
One-country passes are available in all interrail countries except Bosnia and Herzegovina or Montenegro. Also, it's worth knowing that The Netherlands, Belgium and Luxembourg share a one-country pass called the Benelux pass.
Prices vary depending upon the country
---
Should I choose a Continuous or Flexi Pass
The next element to consider when buying your pass is whether to opt for a continuous or flexi pass.
Continuous Pass
A continuous pass is valid every single day during your trip, from the start date you choose during purchase, right through to the end date.
As long as you have the relevant reservations, you don't need to worry about how often you use you pass, just hop on a train and go.
If you are travelling for 3 months, this is your only option.
A continuous pass is great for someone who will be travelling very frequently during their trip, best for someone who will be travelling every 1 or 2 days.
Flexi Pass
A flexi pass is only valid on certain days during your trip, but don't worry as you get to choose exactly which days and write them on the pass, these are called travel days.
As long as you don't go over the number of travel days you're allowed, there will be no problems.
For example the '5 days within a month' pass means you can choose any 5 travel days between the start date and the end date a month later. Write these on the pass and you're good to go.
On travel days, you can travel as much as you like on valid trains (provided you have any relevant reservations).
You do not need to decide which days will be travel days in advance, you can choose as you go along.
The benefit of a flexi pass is the price as it is much cheaper than a continuous pass that is valid for the same dates.
A flexi pass is great for someone who travels less frequently, maybe you will stay in one city for 3 or 4 days before moving on.
---
How Many Travel Days Do You Need?
Next you'll need to choose the right time period for your pass.
If you have opted for a CONTINUOUS PASS, this is simple as you will just need to choose a pass that covers the time period of your trip. The options for a global pass are:
15 Days
22 Days
1 Month
2 Months
3 Months
Note: If you have opted for a one-country pass, the time periods are shorter and range from 3 days up to 1 month.
If you have opted for a flexi pass, instead of choosing the total time period for the pass, you'll have to choose the number of travel days you need. The options for a global pass are:
4 Days (within 1 month)
5 Days (within 1 month)
7 Days (within 1 month)
10 Days (within 2 months)
15 Days (within 2 months)
---
Will You Travel in First or Second Class?
The final step when choosing your interrail pass is deciding whether to go first or second class.
This will entirely depend upon your preferred style of travel and whether you like the extra luxuries that first class offers.
First class privileges will vary by country and by train operator, but usually include:
Comfier seats
WiFi and USB chargers
Extra leg room
More tables
Some services already have particularly good second class facilities, one stand out for me was the TGV in France which offered many of these already. However, other services might be packed full and very uncomfortable in second class.
---
Where to Buy an Interrail Pass?
Now that you know the basics of choosing a pass, you should be able to find one that suits your needs.
Whilst there are multiple train operators and travel agencies that sell Interrail passes, the best place to buy one is via the official Interrail site, here you can choose from every pass available and there is a raft of information to consume.
Here are some quick links to get you started:
View Global Passes on official Interrail site
View One-Country Passes on official Interrail site
Remember that if you live outside of Europe, you'll need to purchase a Eurail pass instead, these are completely identical in the way they work, however they work out slightly more expensive and there are a few less options for one-country passes. Head over to the Eurail site to see available passes.