Last Updated on
Ho Chi Minh City (HCMC) is Vietnam's biggest city and with as many motorbikes as people, it can sometimes feel a little crazy. Most locals still refer to the city as Saigon, it's original name before being renamed after the former politician, Ho Chi Minh, who lead Vietnam to independence during the Vietnamese war against american forces.
I spent a week in HCMC during my 4 months travelling through South East Asia, here is my guide to travelling the city alone.
---
Where To Stay?
If you're travelling solo, you'll likely want to stay in a hostel to meet other solo travellers. The most popular district in Ho Chi Minh City for backpackers is Pham Ngu Lao (in district 1) where you'll find an abundance of hostels alongside cheap food and close proximity to the nightlife.
I recommend checking out my guide to the best hostels for solo travellers in Ho Chi Minh City. If you'd like a spoiler, my top pick is Hideout hostel. With events on most days of the week at the rooftop bar, as well as free beer and pool tables, it's super easy to meet other solo travellers. If you're continuing North in Vietnam or across to Cambodia, you'll probably find others heading in the same direction here too.
---
---
Getting Around
Grab – My preferred way of getting around the city is by Grab. Download the app to your phone and book a Grab bike if travelling solo or a grab car if you're with others. It gives you an upfront cost for any journey which you can pay in cash to the driver. I never waited more than a few minutes for one to arrive in HCMC and on average I paid about 20k VND for my journeys in the city on a bike.
Regular taxi – If you do find that you need to use a regular taxi (perhaps no access to data or WiFi), then use Mai Linh taxi's for a reliable fare on the meter.
Public Buses – If you're on a really tight budget, there are plenty of buses available with over 152 routes throughout the city. Use the Way by Bus website to find your route.
Solo Travel Tips
These are my solo travel tips for Ho Chi Minh City, although they could apply anywhere:
Try to arrive in the day, it's not a great feeling to wander around a new city on your own in the evening especially one as busy as HCMC.
Try to let people know where you are – whether this is new hostel friends, staff or people back home.
Be particularly weary of pickpockets when experiencing the nightlife on Bui Vien Street and obviously try not to get too drunk.
---
Things To Do in Ho Chi Minh City
Bến Thành Market + Street Food
Located in district 1, Bến Thành Market is one of the oldest and biggest markets in the city. This is where you'll come to find some bargain price items and with everything from clothing to kitchenware, you'll definitely find whatever you need here. Be prepared for some hard negotiation as they will try to overcharge tourists, in most cases items I would aim for about 40% of the original asking price.
My favourite part of mrket wasn't the stalls, but the Bến Thành street food court. Here you'll find a range of Vietnamese and international foods including taco's, kebab, curry, pizza and more. It's called a 'street food market' but this isn't the authentic street food you'd expect from Asia and is much more like a food court or restaurant.
Cu Chi Tunnels
Used by the Viet Cong during the war, this network of tunnels under the Cu Chi district were dug by hand and contributed to the success of northern communist forces. As well as hiding from the Americans, these tunnels provided vital supplies of weapons, ammunition and food to rebel forces in the south as well as important communications.
On a guided visit to the tunnels from Ho Chi Minh City, you'll learn about their importance and have the opportunity to try one out for yourself (albeit a recreation big enough for tourists).
Mekong Delta Day Trip
With close proximity to the Mekong Delta, a day trip here should be on your Ho Chi Minh itinerary. On a typical day trip to the Mekong Delta you'll experience life on the canals, see a coconut candy factory (and taste freshly made samples) and a bee farm.
Whilst it's possible to craft a DIY tour to the Mekong Delta, if you're travelling alone in Saigon, then a group tour can be a great way to meet others.
War Remnants Museum
If the Vietnam war interests you in the slightest, then a trip to the War Remnants Museum is in order. Outside the museum you'll see some of the American weapons used in the war including tanks, fighter jets and helicopters.
Inside the exhibits bring to live the effects of the war on the country with some graphic stories and images. In particular, I was taken aback by the exhibit showing some of the final pictures taken by journalists before their untimely deaths.
Water Puppet Show
Originating in northern Vietnam, water puppetry is a centuries old tradition that is a must see on any trip to the country. Head to the Golden Dragon Water Puppet Theatre to see nightly shows.
Given that the shows are in Vietnamese, you might not get the full story but it's a sight worth seeing anyway.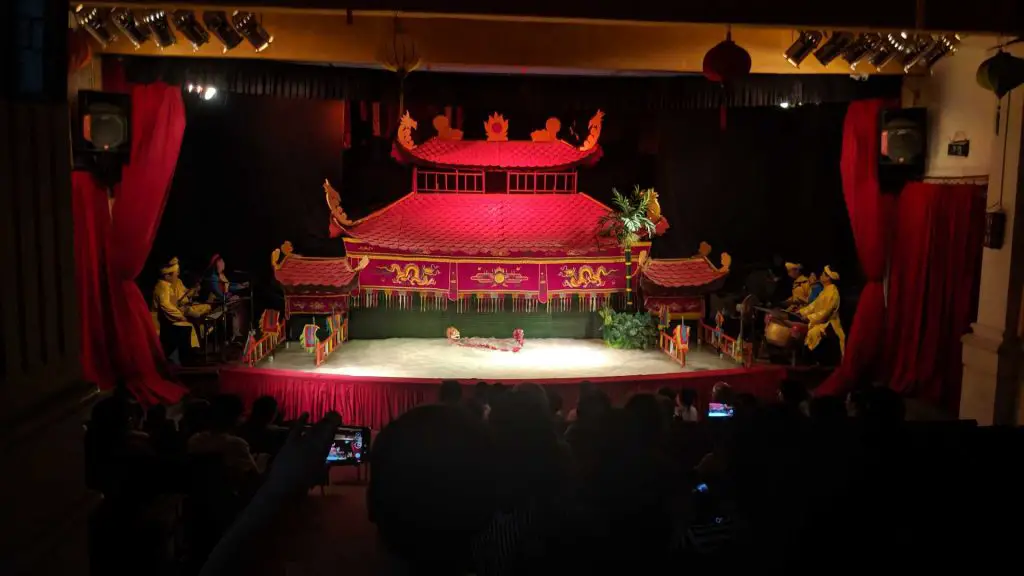 Nightlife on Bui Vien Street
Bui Vien Street is the central place to go for nightlife and is frequented by many backpackers from the nearby hostels. Expect cheap beer, loud music and enough laughing gas balloons to last you a lifetime.
As long as you're weary of your belongings this area is perfectly safe. But, if you'd rather not head out alone, many of the hostels in the area run organised pub crawls. Two of these are hideout hostel every other night and Vietnam Backpackers Hostel every night. You can easily join these pub crawls even if you're not staying at the hostels.
---
Things To Avoid
Everyone will have their own preferences of things to see whilst travelling, these are the attractions I personally didn't enjoy that much.
Independence Palace
I wasn't particularly impressed by the Reunification Palace (Independence Palace). The information available was very limited and often lacked any historical information. I enjoyed seeing the underground bunker but this alone wouldn't be worth the entry fee.
Saigon Notre Dame Cathedral [closed for renovation as of June 19]
What can be seen of this building through the scaffolding certainly looks impressive but with renovation work on going it's not worth visiting until the reopening which looks set to last a while. There is no access in to the cathedral so I wouldn't get your hopes up.
Saigon Post Office
Saigon post office is often listed as one of the top things to do in Ho Chi Minh City, but I didn't really rate it. If you're hugely interested in architecture then you might appreciate it as a good example of French colonial architecture, with some rumours that the original design was by Gustave Eiffel (of Eiffel tower fame). However, for the most part it's a tourist trap through and through as it's mainly filled with souvenir stalls.
Turtle Lake
Perhaps I should have done a little more research before visiting the turtle lake in Ho Chi Minh. What I found was a turtle-less concrete lake in the middle of a roundabout. Even calling it a 'lake' is a little ambitious as it's not that big. I'm told that the street food in this area is great in the evening but apart from this I wouldn't bother with the 'lake'.
I hope you've found this post useful and that you enjoy visiting Ho Chi Minh City!
Like it? Pin it: