As an affiliate I may earn a commission on any qualifying purchases, including those from Amazon, at no extra cost to you.
From the charming canals of Venice, to the relics or Ancient Rome, there's something for everyone in Italy so it's easy to see why it's Europe's most visited country.
Italy's train network is fast, convenient and reaches every corner of the country so it's the ideal way to travel around and Interrailing is the perfect way to do this.
This guide will tell you everything you need to know about Interrailing in Italy, including the best destinations, where to stay and the routes to take.
Pro Tip: If you're having your pass delivered to the UK, it's cheaper to buy your pass through Interrail by National Rail. They also offer faster delivery and theft protection for 40% OFF- See Passes.

Remember, if you are not European, you'll need a Eurail pass instead of an Interrail pass!
What is Interrailing
Interrailing is when you travel across Europe by train using an Interrail (or Eurail) pass. This pass will allow you to travel on (almost) any train across 33 different European countries.
When the Interrail Pass was originally created in 1972, it was targeted at students, but nowadays interrailing is popular with a variety of travellers, from gap year backpackers to family rail adventures.
There are both interrail and Eurail passes.
An Interrail pass is only available to European citizens, whereas a Eurail pass is the alternative for non-European citizens. They work in the same way although are priced differently.
In this guide I'll refer to Interrail passes, but everything can equally be applied to Eurail passes unless otherwise stated.
I also have Interrailing guides available for Spain, Switzerland and France
---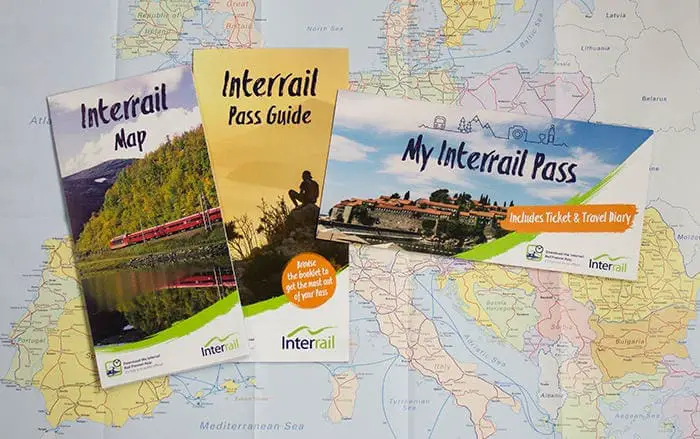 Can You Use an Interrail Pass in Italy?
Yes, you can use an Interrail/Eurail Global Pass in Italy.
There's also an Interrail Italy One-Country Pass and a Eurail equivalent if you're only planning to visit Italy.
The regional trains can be used without any reservation; however, you'll need reservation for the high speed trains and night trains. More on this below.
The Interrail Italy Premium Pass is no longer available, this pass included free reservations on all trains that require them in Italy but was recently discontinued.
---
Best Destinations to Interrail in Italy
Rome
Rome was once the largest and most powerful city in Europe. Today, it's not so dominant but is important for tourism, being the third most visited city in Europe. Get an insight in to life in Ancient Rome by visiting some of the city's renowned ruins including the Colosseum, the Roman Forum and the Pantheon.
Rome is also home to the Vatican City which is the smallest country in the world and one of the most sacred destinations in Christianity as it's home to the Pope who is the head of the Catholic Church.
Related Posts: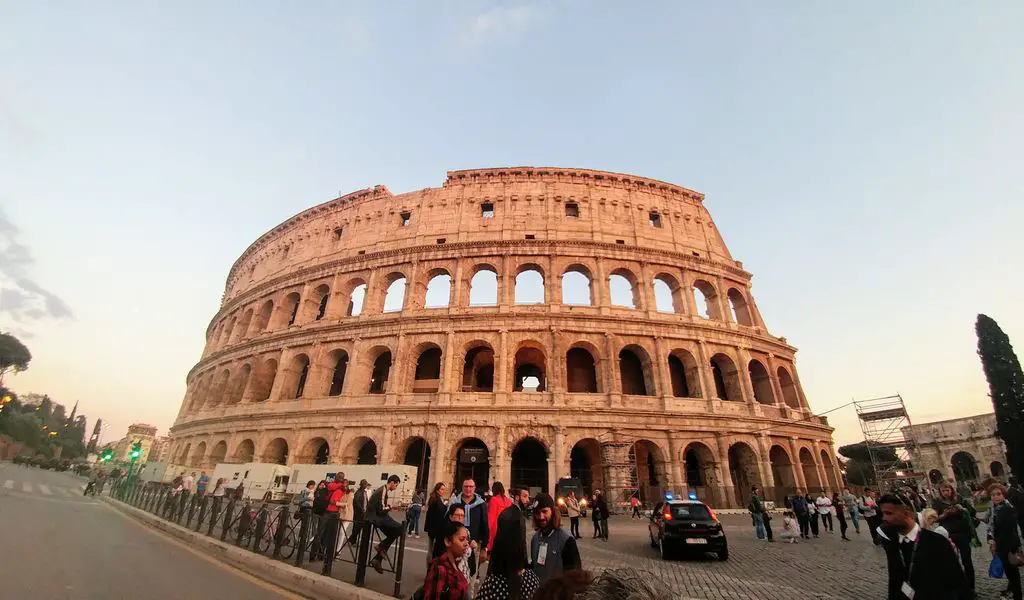 Florence
In central Italy and at the heart of the Tuscany region is Florence. The city was the birthplace of the renaissance, a period where art, architecture, politics and science were reborn after the middle ages.
Today, Florence remains a key city for art, hosting several important museums including the famous sculpture 'David', by Michelangelo.
Related Post: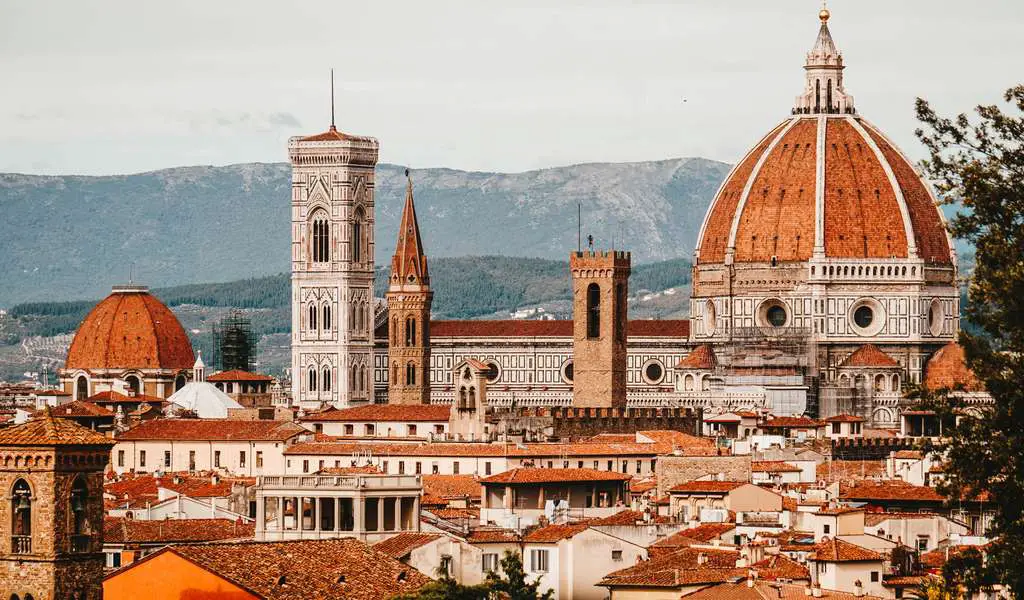 Cinque Terre
Cinque Terre translates as 'Five Villages' which is exactly what you should expect. Five old fishing villages along the Italian Riviera are collectively known as the Cinque Terre and are renowed for the colourful houses that are built in to the sides of the cliffs.
All five villages are connected by a local train and can easily be visited on a day trip from Florence. There are organised tours or you can try a self-guided trip.
Related Posts: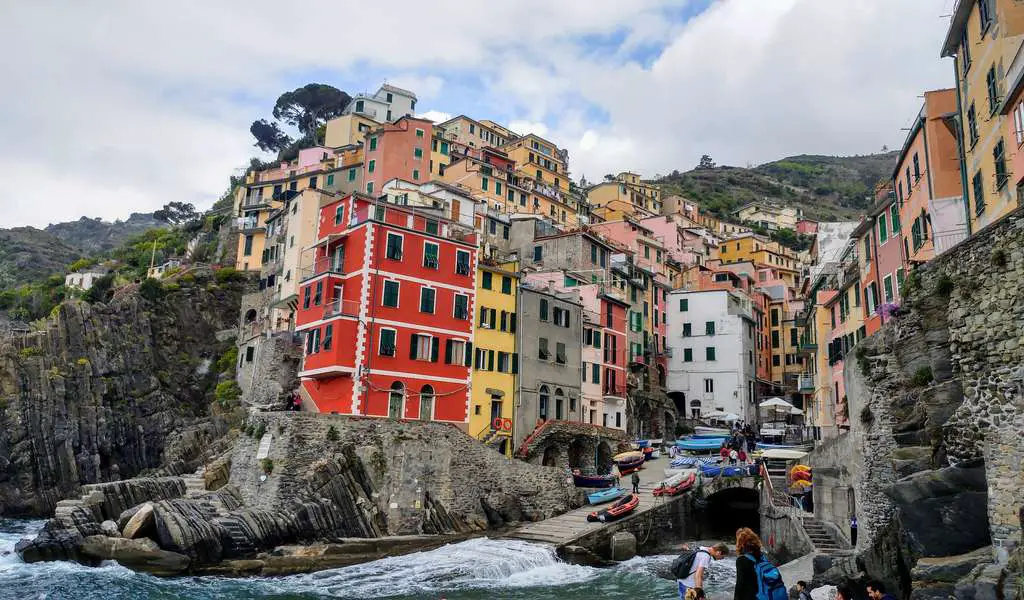 Pisa
The city is famous for its iconic leaning tower that's been gradually falling over ever since it's construction on unstable soil. In addition to the tower, the cathedral and the Baptistry are worth seeing too.
I'd recommend visiting Pisa on a day trip from Florence rather than staying there as there's not a great backpacker scene.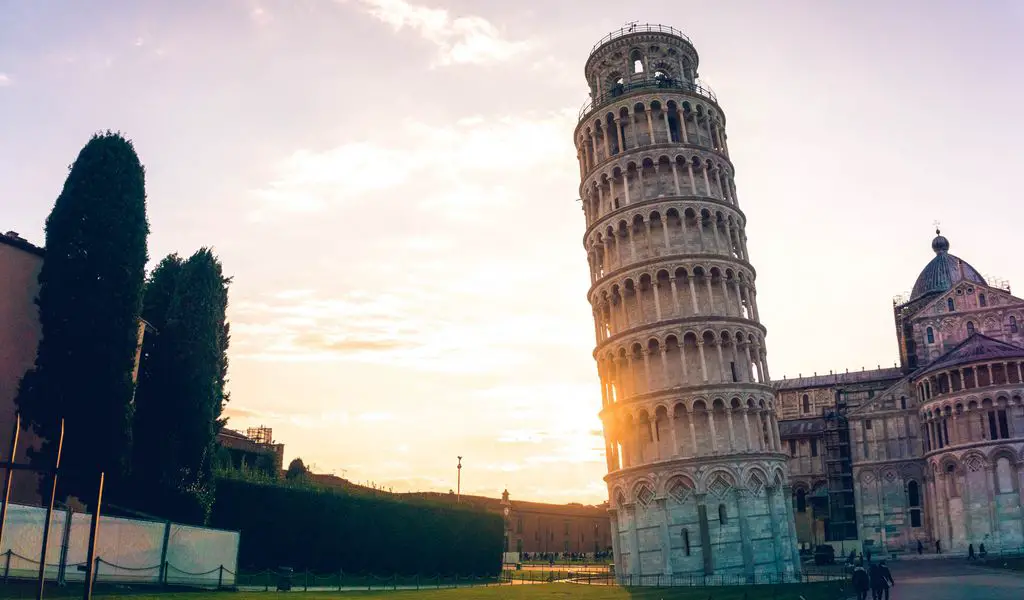 Venice
A city of 118 islands and 150 canals, all connected by hundreds of bridges and walkways. Venice is a unique city and unlike any others in the country and a staple any Interrailing route through Italy.
Related Posts: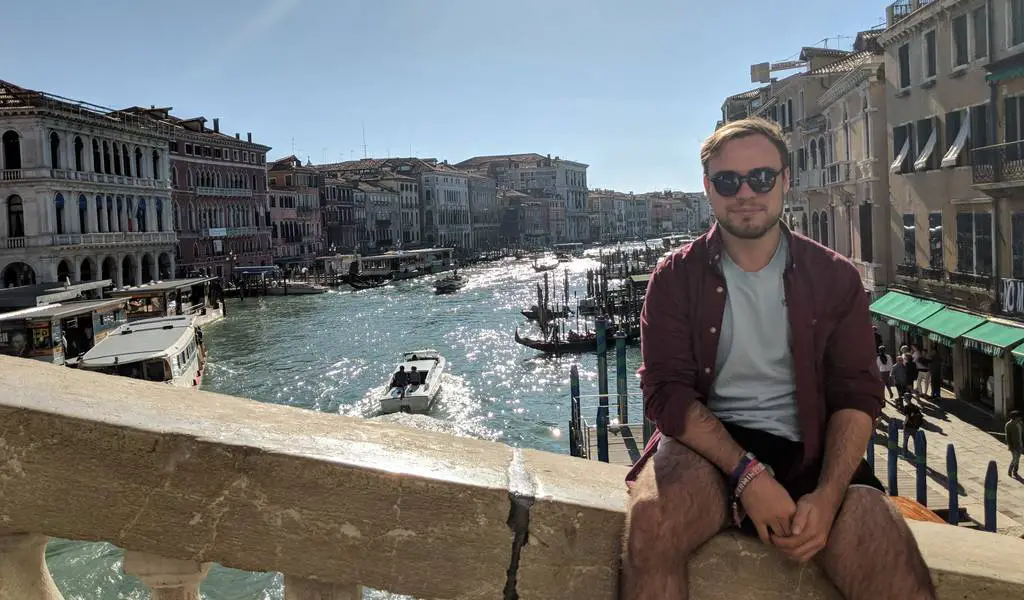 Milan
Whilst Rome is the official capital of Italy, Milan feels more like a European capital city with skyscrapers, shopping malls and the country's business/finance districts.
The city is a landmark in the fashion industry with an array of high end fashion retailers. There's also a great cathedral and I can highly recommend a day trip to nearby Lake Como.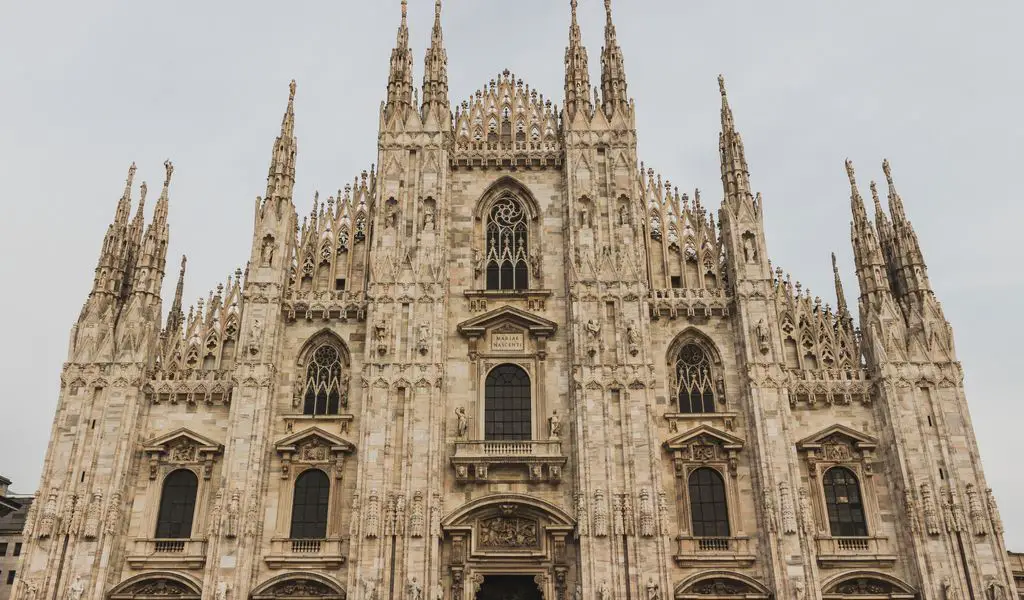 Sorrento
The coastal town of Sorrento offers beautiful views, delicious cuisine, and a relaxed atmosphere. With its proximity to popular attractions like Pompeii and Vesuvius, it serves as an ideal base for exploring the region while enjoying the lively streets and stunning cliffs.
It's also a great place to base yourself to explore the island of Capri and is a great jumping-off point to visit the Amalfi coast.
The Amalfi Coast is home to several charming towns, each with its own unique character. By basing yourself in Sorrento, you can easily explore these towns on day trips by hiring a car, taking public transport, or (the easy option) on an organised tour such as this one.
From Sorrento, it's possible to visit Naples on a day trip, although I'd recommend spending several nights in the city to explore the different neighbourhoods and fill yourself up on delicious pizza.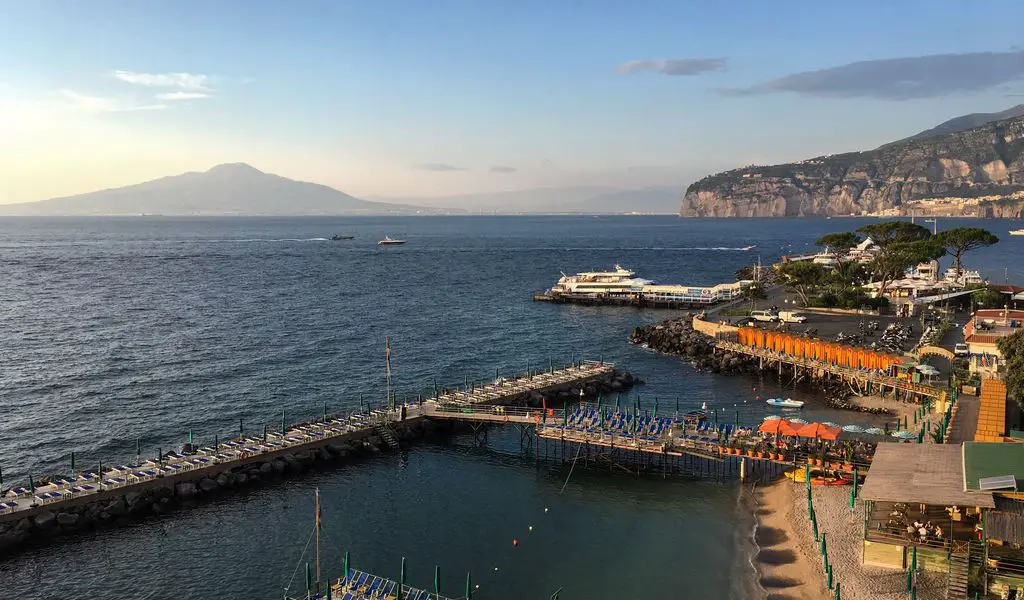 Turin
The elegant city of Turin sits in the north of Italy. It's known as Italy's capital of chocolate, has more cafes per person than anywhere else in the country and is home to a hugely significant Egyptian museum which is second only to the museum in Cairo itself.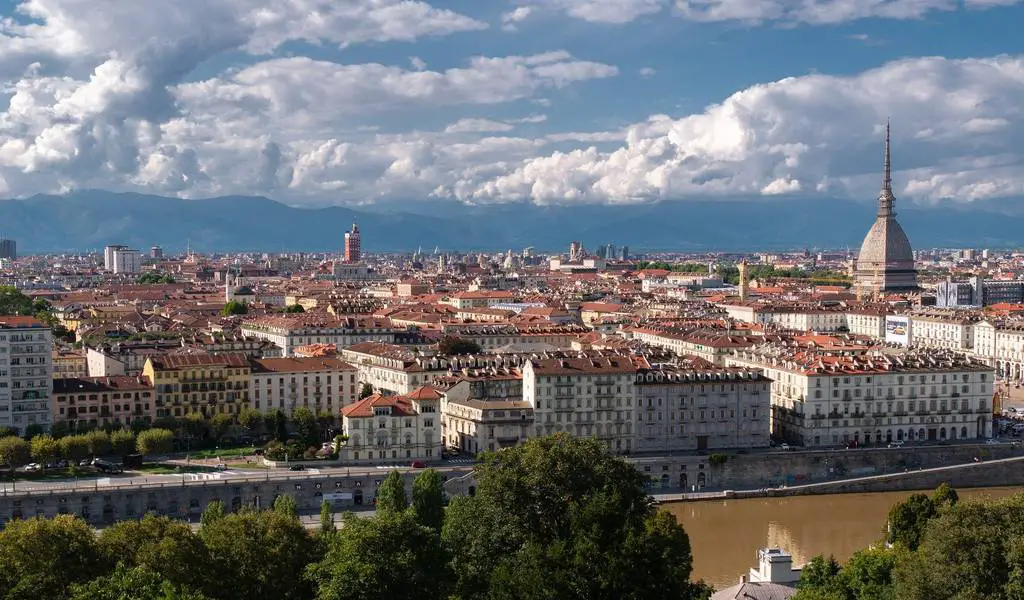 Bologna
Bologna is at the heart of Italian foodie culture, most notably it's where Bolognese sauce originates. It also has plenty of sightseeing opportunities, including it's own leaning tower and one of the largest churches in Europe.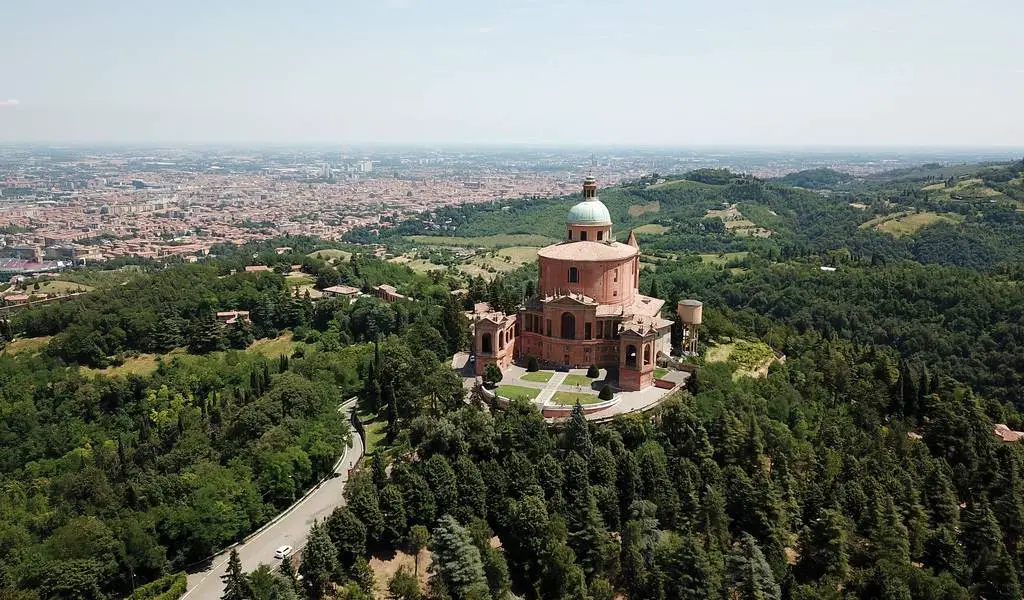 ---
Best Interrail Routes in Italy
Italy's long narrow shape makes it quite easy to plan routes through the country and if you're staying in hostels, you'll likely find others travelling along similar routes which is great for those travelling alone. Here are some suggested routes:
If you're only Interrailing for 1 week in Italy, you'll want to cover the classic Italian trio:
Rome(3) – Florence(2) – Venice(2)
For those with 2 weeks in Italy, allow extra time in Venice and Milan for day trips such as Pisa, Cinque Terre and Verona. You can also add Sorrento to the start and Milan to the end of your trip:
Sorrento(3) – Rome(3) – Florence(3) – Venice(3) – Milan(2)
If you have the time to spend 3 weeks in Italy, this will allow you to extend your time in Sorrento so you can fully explore the island of Capri, the Amalfi coast, Pompeii and Mount Vesuvius. You can also add Italian cuisine hot spot Bologna and finish off in Turin.
Sorrento(4) – Rome(3) – Florence(4) – Bologna(2) – Venice(3) – Milan(2) – Turin(2)
Related Posts:
---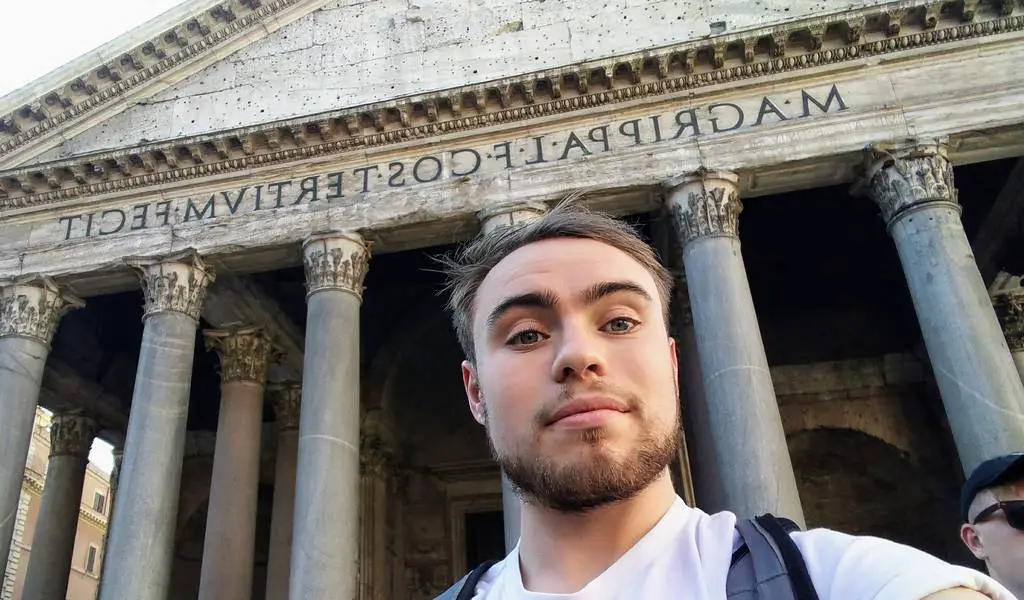 Accommodation
Here are the main accommodation choices:
This is by no means an exhaustive list of accommodation options in Europe, other ideas include couch surfing, home sitting, camping or you can even stay in a convent in Rome. You have to choose the option that's right for you and your budget.
Related Posts:
---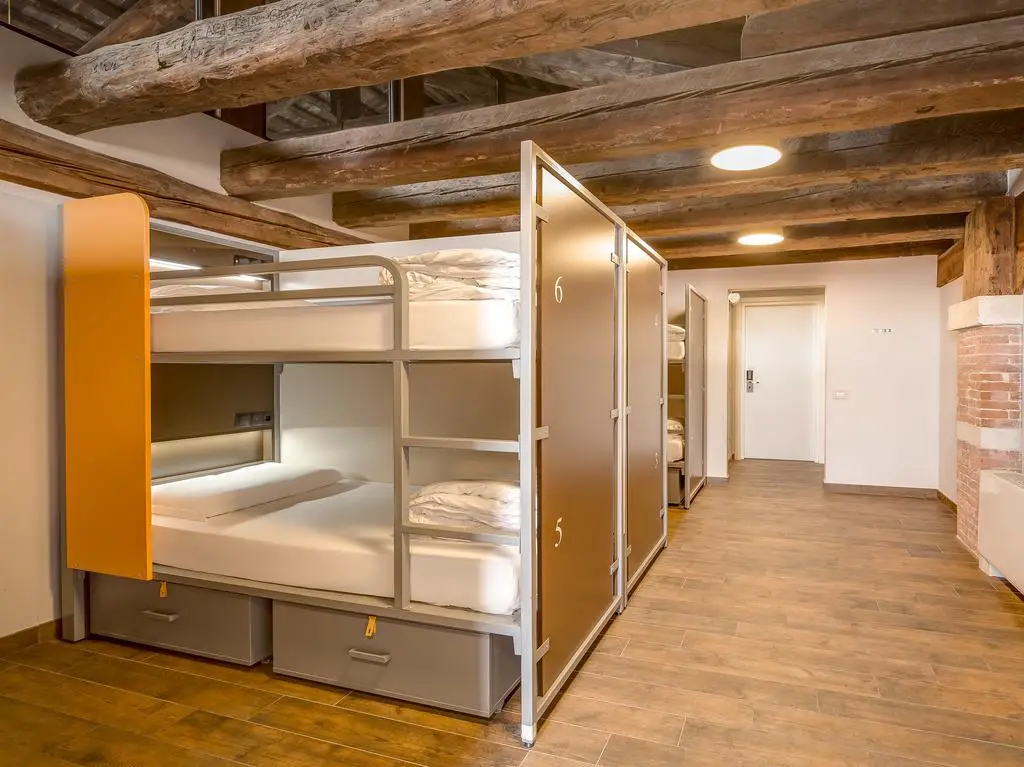 Night Trains in Italy with Interrail
The main night train in Italy is called the Intercity Notte, the route is:
Milan – Genova – Pisa – Livorno – Salerno – Catania (Sicily)
An Interrail/Eurail pass is valid on this service but you'll need a reservation.
A seat reservation will be just €3 however you'll likely want a bed with prices starting from €41 for a 4-bed couchette.
---
High Speed Trains in Italy with Interrail
You can use an Interrail pass on the high speed trains in Italy, however you'll need a reservation.
Le Freece is the high speed train service in Italy which connects most cities.
You'll know you're travelling on a La Freece high speed train as the train number will begin with FR, FA or FB.
The reservation fee is set at €10.
Reservations can be made on the Interrail website (€2 booking fee applies) or at the station.
There are only a limited number of Interrail reservations available per train so booking ahead is advised in peak periods.
---
How Much Does Interrailing in Italy Cost?
The popular cities in Italy, such as Rome and Venice, can be expensive, however on the whole Italy is quite cheap to travel compared to other countries in Western Europe.
It's far cheaper than neighbouring France and Switzerland, however it's not quite in the realms of Slovenia that borders it to the East.
On average I recommend you budget about €50-65 per day (£44–57) to include your accommodation, food, general sightseeing and a bit of partying.
This doesn't include any pre-trip expenses such as your interrail pass or any train reservation fees.
---
Interrail Pass Benefits in Italy
Interrail passes come with a raft of additional benefits beyond the train travel. The benefits can vary from country to country but here are some of the benefits you can expect when interrailing through Italy:
---
Italy to Greece with Interrail
An Interrail/Eurail global pass and Interrail Italy one-country pass is valid for a discount on ferries to Greece.
According to Interrail, you get a 30% discount when you travel with Anek or Superfast Ferries. However, I've noticed that this discount can vary and often is more than 30%.
From my own research, an aircraft seat on these ferries, using second class global interrail pass costs around €38 (with a surcharge of +25€ in high season (July and August) or +15€ in shoulder season (June and September).
The best way to check the cost is to input your dates and pass type to Anek or Superfast Ferries.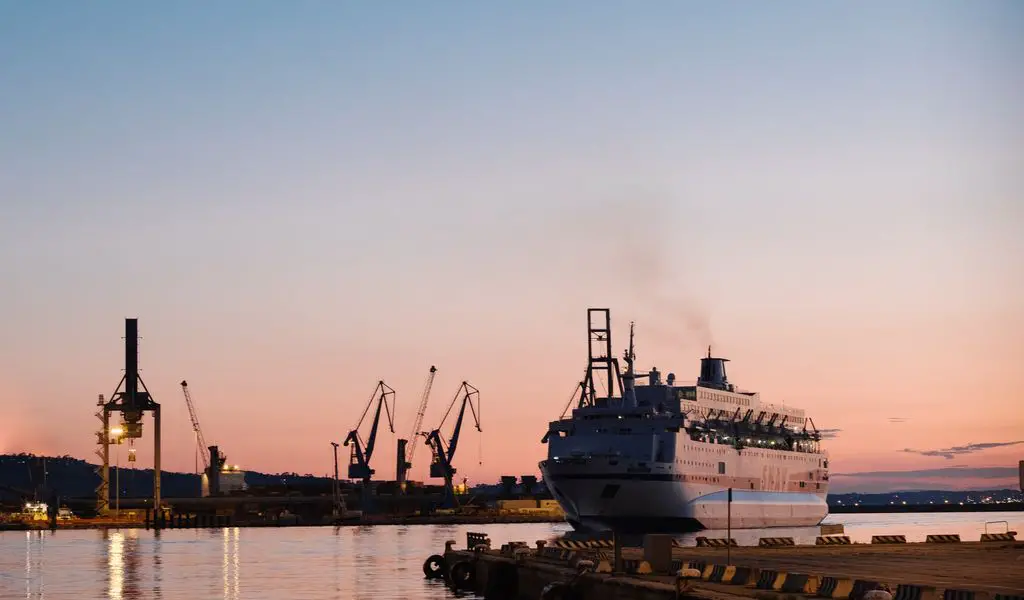 ---
Is it Worth Getting an Interrail Pass in Italy?
From my own experience, if you're only visiting Italy and you're purchasing a short length pass (i.e. 3 or 4 travel days), then you won't save much as the cost-per-day of these passes is quite high and train travel in Italy is generally cheap. There is of course the convenience of an Interrail pass to consider if that's important to you.
However, if you're travelling for longer periods (5+ travel days) or you're also visiting other countries on the same trip, then an Interrail/Eurail pass is likely to save you money.
I have a full guide to understanding whether Interrail is worthwhile for your trip.
Ready to book? Visit Interrail by National Rail for the best prices if you are having your pass delivered to the UK or Interrail.eu for delivery to other European countries.

Remember! Non-European citizens will need to book a Eurail pass instead of an Interrail pass.