As an affiliate I may earn a commission on any qualifying purchases, including those from Amazon, at no extra cost to you.
Spain's vibrant cities and immaculate beaches put it firmly as one of Europe's must visit destinations and a popular stop on backpacking routes through the continent. If you're travelling solo, don't fear as there are always heaps of backpackers travelling alone and many for the first time.
Highlights on a solo trip to the Iberian Peninsular will include the Guggenheim in Bilbao, Flamenco dancing in Seville and, of course, Gaudi's Sagrada Familia in Barcelona.
Need I also remind you about the food and drink, one of the things that Spain is best known for?! Don't forget to try Paella, Patatas Bravas, anything Tapas-style and, of course, Sangria.
Is Spain Good for Solo Travel?
Yes, Spain is an excellent place to visit alone and is perfect for your first solo trip. The larger cities have plenty of actviities for doing by youseld whilst the beaches are a great opportunity to relax with a book and get some me-time.
The hostel scene is Spain is also great with some of the best hostels I've stayed at in Europe. They always cater well to those travelling by themselves and often have events or a bar where you can meet fellow solo travellers.
It's also very easy to get around, people who deal with tourists will usually speak great English and most of the population have some understanding, so communication problems are rare.
There are different ways to get around depending upon how comfortable you are travelling solo in Spain which I break down below.
---
Is it Safe to go Backpacking in Spain Alone?
On the whole, yes, solo travel in Spain is super safe.
The main thing to be weary of when solo travelling in Spain is pick pockets. As a solo traveller, you're more vulnerable to having your phone, wallet or belongings stolen if you take your eye off the ball.
Pickpocketing mostly affects the lager cities and especially Barcelona. When visiting Barcelona, be particularly careful when around Las Ramblas and avoid this area at night if you're on your own.
You'll also need to be aware of Scams, here are a few you should know about:
Petitions – Someone may approach you to sign a petition for a good cause, however it's just a cover to pick pocket you.
Bracelets – This is common in popular European tourist destinations. Someone will make a friendship bracelet on your arm as either a demonstration or a freebie. But, once it's secure around your arm and you can't take it off, you'll feel obliged to pay.
Airbnb Phishing – The Spanish Office of Internet Security warn to be careful when booking Airbnb in Spain. Sometimes scammers will try to arrange communication on a different platform than Airbnb, then when it's time to pay they will link you back to a fake version of the site, this is known as phishing. Always message on the official platform.
Fakes – More and more you'll see people selling shoes, clothes and handbags in the streets, usually from a sheet on the floor. These are all cheap fakes. Of course you can still buy them as long as you know you're buying a fake. As soon as the police drive past you'll notice them pick up their 'shop' and run away.
These are the common ones in Spain, but it's worth reading through this broader list of scams in Europe so you're up to speed.
---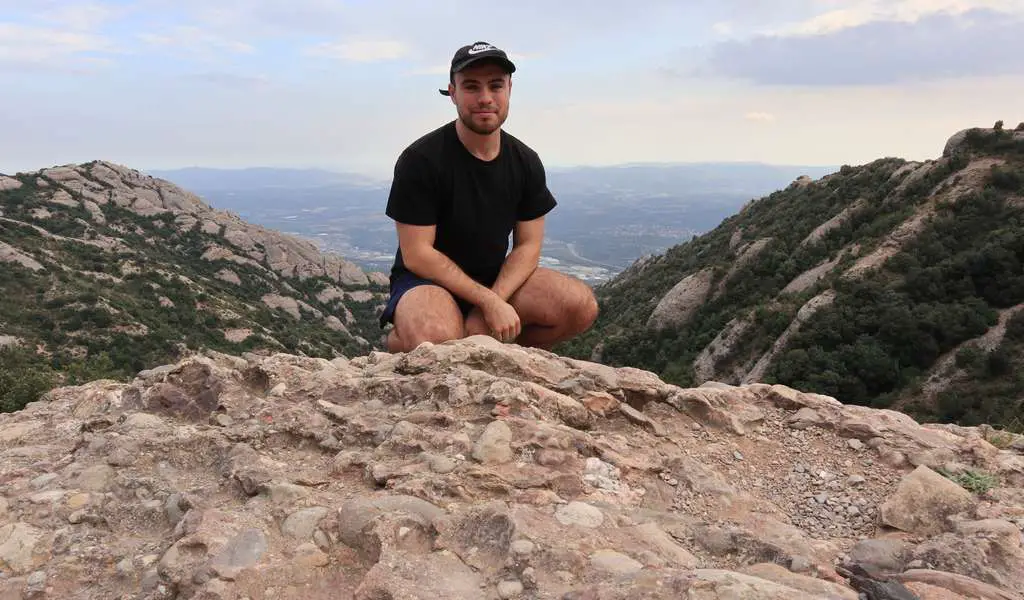 ---
Backpacking Spain with a Tour
I personally choose to travel independently, but for anyone backpacking alone for the first time, group tours are an excellent way to ease yourself in.
You'll find many solo travellers will do a group tour for the first part of their trip in order to get to grips with a new culture, then they will allow time for independent travel afterwards. I think this is a great approach.
Here are two different types of tour you can use to get around in Spain:
G-Adventures – Fully Guided Tours
If you're looking for a full service guided tour where everything is organised for you with a group leader to show you around, then G-Adventures is probably the best in the market for younger people.
You'll spend the trip with the same people, and you can opt for the 18 to thirty somethings tours or a classic tour.
They don't charge a single traveller supplement which is great, but be prepared to share a room with someone of the same sex or stay in a dorm room.
The downside of fully guided tours is that you don't get a say in the itinerary and often you may feel rushed from one destination to the next, particularly for longer tours.
Here are three G-Adventures tours I recommend for Spain:
Best of Southern Spain – An 8 day small group tour covering Barcelona, Madrid, Granada, Seville, and Cordoba, a great overall introduction to Spain.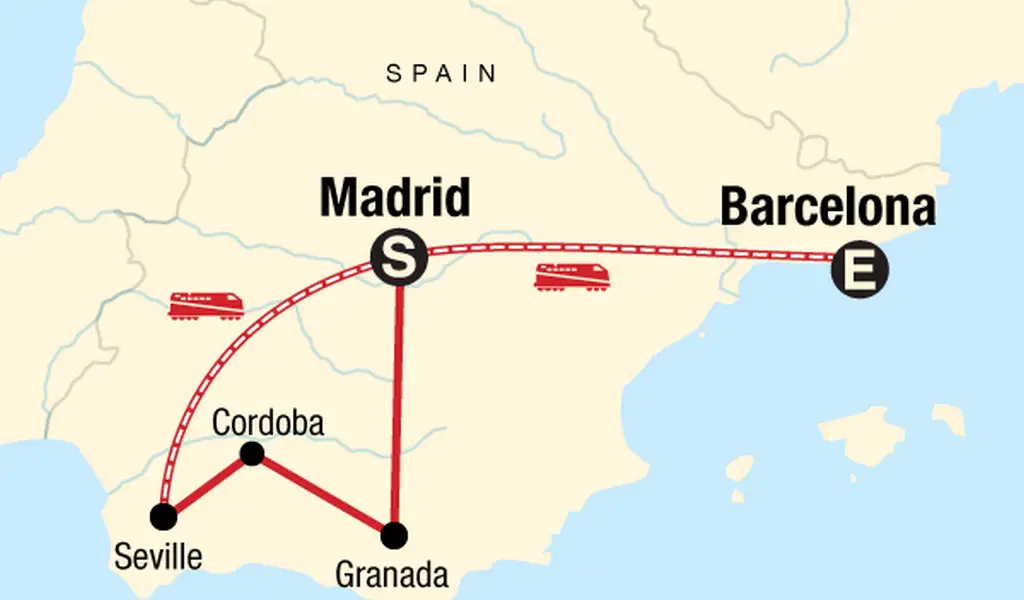 Best of Spain and Portugal – With 14 days you can add Portugal to the itinerary and become more immersed in Europe's Iberian Peninsular.
Ultimate Spain and Portugal – This 21 day group tour makes sure you see the whole of the Spain with extra stops in Northern Spain and Portugal as per the previous itinerary.
View all G-Adventures Spain Tours
---
Busabout – Hop-on Hop-off
Hop-on Hop-off tours are a great mid-way point between fully guided group tours and independent solo travel.
Whilst Busabout also offer fully guided tours like G-Adventures, I'm recommending Busabout for its hop-on hop-off Europe Pass.
With the pass, you can take advantage of their buses to get between destinations, but once you arrive, you are free to plan your own time.
They have guides on the buses who will give you the low-down on each destination and they have specific accommodation that they recommend.
Whilst you don't have to stay in their recommended accommodation, doing so is a great way to connect with other Busabouters and you'll probably end up spending your time with them.
There is a specific route to follow around Europe, so it removes some of the decision making if you're unsure about where to go. I'd recommend Busabout if you're not quite ready to go it completely alone.
Unfortunately, Busabout only visit two destinations in the North of Spain: Barcelona and San Sebastian but there is nothing stopping you from visiting other places in between.
---
How Long To Spend in Spain
Whilst it's certainly possible to spend just 1-week backpacking in Spain, I recommend spending at least 2-3 weeks to get a good taste of the country. Here are some possible itineraries:
1 Week in Spain – If you have just 1 week to experience Spain, I recommend sticking to the two main cities, Barcelona and Madrid. Spend most of your time in Barcelona as it has a huge amount to offer in terms of attractions, food, and general atmosphere. You can also day trip to Montserrat or Girona.
2 Weeks in Spain – If you have an extra week, you can explore some of the smaller cities such as Seville, Malaga, and San Sebastian.
3 Weeks in Spain – With 3 weeks in Spain, you can add another mainland destination such as Granada or Malaga and also venture to some of the islands such as the Balaeric Islands (Ibiza or Mallorca) or the Canary Islands (Gran Canaria or Tenerife).
---
Getting Around in Spain
If you're confident enough to travel independently in Spain, it can give you a lot of freedom with so many great destinations to choose from, a few of which I've listed below.
1. Interrail
There are many ways you can travel through Spain independently, but I usually recommend Interrailing (known as Eurail if you're not a European citizen).
This is when you travel via the rail network using an Interrail/Eurail Pass. Once you've paid for the pass, you can travel on any train across Spain's extensive network without a ticket. However, you'll need to buy a seat reservation for certain trains.
The reason I recommend Interrail Passes or Eurail Passes is for the ease and flexibility it provides which is particularly helpful as a solo traveller.
You may enjoy a location and want to stay longer, or you might meet other people you get on with who are following a different route and decide to join them. If you had flights booked, you wouldn't have this freedom that you have with an Interrail/Eurail pass.
View all Interrail Passes (European citizens) or Eurail Passes (non-European citizens)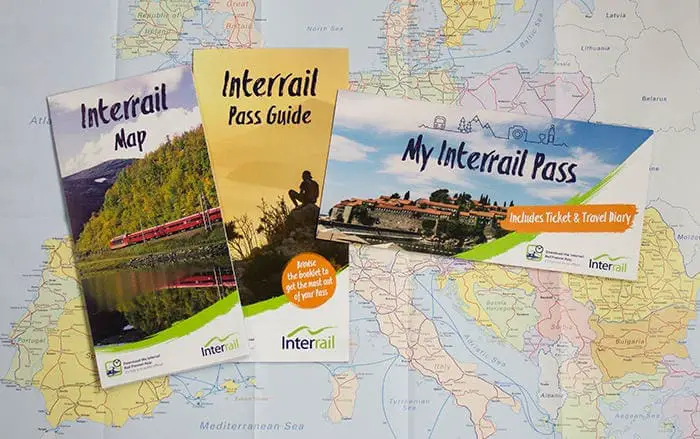 2. Flixbus
Flixbus manages a network of buses that spans 29 countries in Europe and offers great low-cost and convenient travel.
You can easily book your trips on their website and in my experience each bus comes with free WiFi onboard and USB plug sockets for your phone.
The company manages both day time buses and night buses which are a good option for longer journeys to save on accommodation although bear in mind that they are standard buses with seats, not sleeper buses.
They also offer an Interflix pass which includes 5 trips for €99 which can be booked as you go along.
The downside to Flixbus is that a booking is still essential so you cannot just turn up and get on as you can with Interrail. However, you can usually get a seat with a day or two notice but it might not be your preferred time.
---
Best Backpacking Destinations in Spain
Whilst the islands of Spain are popular travel destinations for families and couples, the mainland is where you'll find the best destinations for solo backpackers in Spain. Here are a few of the best spots:
Barcelona
Barcelona is one of the most visited cities in Europe and it's easy to understand why.
Barcelona is known for having beautiful beaches on one side and the Montserrat mountain range on the other side. Plus, the city is full of iconic landmarks including the Sagrada Familia.
Solo Travel Tip: Try the Sandermans tapas tour as a great way to enjoy plenty of delicious Spanish cuisine and meet new people at the same time.
See my list of best hostels in Barcelona for solo travellers
Madrid
Spain is full of great party destinations (think Ibiza, Magaluf), but when it comes to the mainland, Madrid is the place to be.
Life in Madrid revolves around Plaza Mayor, this square originally held executions but nowadays is a hotspot for tourists and restaurants. Check out my guide to the best hostels in Madrid for solo travellers.
Solo Travel Tip: Download the Rick Steves Audio Europe app and take a self-guided tour around Madrid, lead by Rick Steves himself.
Seville
Seville is home to an impressive cathedral, the UNESCO heritage Royal Alcazar palace and an important Archaeological Museum, all of which are worth a visit.
As well as the great city attractions, the surrounding region has plenty of great things to do including another well known palace, Alhambra, and the cliff top town of Ronda.
Solo Travel Tip: The city is known for its Flamenco dancing so this makes an excellent evening activity to do on your own or you can bring along some new travel pals from your hostel or tour group.
Valencia
On the southeast coast of Spain is the city of Valencia with medieval buildings, sandy beaches and its signature dish, Paella.
The main tourist attraction in Valencia is the enormous arts and science complex that is home to a planetarium, aquarium, laserium and more (pictured below).
Solo Travel Tip: There are plenty of great day trips from Valencia, including the springs at Montanejos and a ton of golden beaches, perfect for grabbing a book to read (or a movie to watch if you're like me) and getting some good me-time whilst you tan.
San Sebastian
The city of San Sebastian is at the top of Spain in a part known as the Basque Country, close to the French border. The city has a great beach and hills either side that offer views across the city.
Although it's a small city, it's home to some major events including an International Film Festival and La Tamborrada (a Drum Festival).
The city is a great place to base yourself whilst you discover nearby Bilbao or the Rioja wine region.
---
Cost of Backpacking in Spain
If you're travelling as a budget backpacker, staying in hostels and cooking your own food frequently then you can travel Spain for around €50 (£43) per day. This will be more like €60-80 per day in Barcelona.
If you're travelling a little more luxuriously on a mid-range budget, staying in a hotel or Airbnb and eating in restaurants, expect to spend around €100-110 (£87-95) per day, again higher in Barcelona.
Those who choose to visit with a guided tour, you're accommodation and some food will usually be included in the package price.
---
Spain Solo Travel Tips
As with any destination, it's important to be sensible and have your wits about you, but here are some specific tips for travelling solo in Spain:
Avoid the super tourist areas such as Las Ramblas in Barcelona. There are common spots that cause trouble for tourists so keep away from these. In general, the lesser known destinations in Spain are actually safer.
Stay in hostels. When backpacking in Spain, hostels are the best way to meet other people to explore with. There will be plenty of other solo travellers in hostels. If you'd rather explore alone, staying in a hostel is a good place to get tips from other travellers on the best things to do alone in your destination.
See my guide on the best hostels for solo travellers in Barcelona.
Use organised tours if it's your first time travelling alone in Europe. A group tour is an easy way for anyone travelling alone in Spain to quickly and easily find a group of people to be with. G-adventures or Busabout are good places to start but there are others too.
Check out Sandermans in Barcelona, Madrid and Seville. Their free walking tours, guided tours, and pub crawls are great ways to see these cities and meet new people along the way.
Avoid walking home alone at night. If you've been out later and haven't found a hostel friend or someone you trust to travel back to the hostel with, I'd recommend using Uber which operates in over 60 cities in Spain or Cabify as an alternative.
Download the Rick Steves Audio Europe app. This will give you access to self-guided audio tours for Spain and other countries in Europe – a great way to experience the cities on your own.
Stay for longer (or forever). I've included some destinations you can visit in a few weeks or months, but if you stay longer there are tons of beautiful little towns waiting to be discovered. Heck, i even know people who have retired in Spain just to explore them.
---
Useful Links:
---
---