As an affiliate I may earn a commission on any qualifying purchases, including those from Amazon, at no extra cost to you.
In April, I spent a week travelling the boot shaped, pasta loving country at the bottom of Europe, here I'll share my Italian itinerary and top tips from this experience. If you only have one week, I'd suggest visiting the "Holy Trinity" of Rome, Florence and Venice.
When to visit?
For this trip, I'd recommend shoulder season; April – May or September – October. Doing this will avoid peak season when accommodation is expensive and queues are lengthy. Unless your visiting for the religious ceremonies, I'd avoid being in Rome around Easter – I made this mistake and it was super crowded.
Getting around
The train network in Europe is easy to use and cheaper than other options so is always my preferred method of travel. My itinerary below starts in Rome and ends in Venice, if you are flying in and out of Italy, you may consider flying out from Milan airport instead of Venice as it is likely to be a lot cheaper.
Should I buy a rail pass?
There are interrail (if you live in the EU) and eurail (if you're outside the EU) passes available to travel on Italy's trains. I would not recommend purchasing one of these for this trip, you will not save much.
Trip Summary
This is my recommended way to spend 7 days in Italy:
1+ 2: Rome
3, 4 + 5: Florence (include a day trip to Cinque Terre)
6 + 7: Venice
Where to stay on a budget?
For this trip I stayed in hostels, these are reasonably priced and it's always great for meeting new people. In Rome and Florence you should be able to get a room in a dorm for around €28 / £25. In Venice, there are not as many hostels so they tend to be more expensive and get booked up. A hostel in Venice will be nearer €50 / £45 near the centre. If necessary, you could get cheaper hostels on the mainland but you'd need to pay for transport into Venice each day.
Take your Italian experience to the next level with this classic Italian songs playlist from my friend at Resfeber Travel Blog.
Detailed Itinerary for Italy
Days 1 + 2: Rome
Start your trip off in Italy's capital; Rome. A city with a vast history that was once at the centre of an ancient empire, much of this history is still on display today. With it's winding streets, Rome can be a confusing city to navigate so it's worth planning in advance all of the attractions you hope to see.
The city doesn't sleep afterdark either, there are a ton of activities to do in Rome at night, including late nights at the Vatican museum, ghost tours and an array of bars and restaurants to drink the night away.
The Colosseum
One entry ticket costs €12 (€7 if EU citizen under 18) and will get you access to the Colosseum, roman forum and palatine hill, the ticket will be valid for 2 days.
When I visited, there were lots of people offering guided tours with skip the line outside the Colosseum, however these were about €30+. If you're willing to wait in line, the official tours are just €5 – €9 (plus entry fee) and the queues go down fairly quickly. I'd recommend going for the €9 tour which includes the underground and arena. If you're going in peak season, you may want to book in advance at the official website.
Roman Forum and Palatine Hill
Palatine hill is right next to the Roman Forum so you can visit both at the same time. They are located next to each other and use the same entrance gates. You can use the same ticket that you used for the Colosseum, but your ticket will only allow access once.
As this is mainly ruins, it can be difficult to envision what it used to be like during it's hay day. I can highly recommend using Rick Steves Roman Forum audio guide – this is completely free.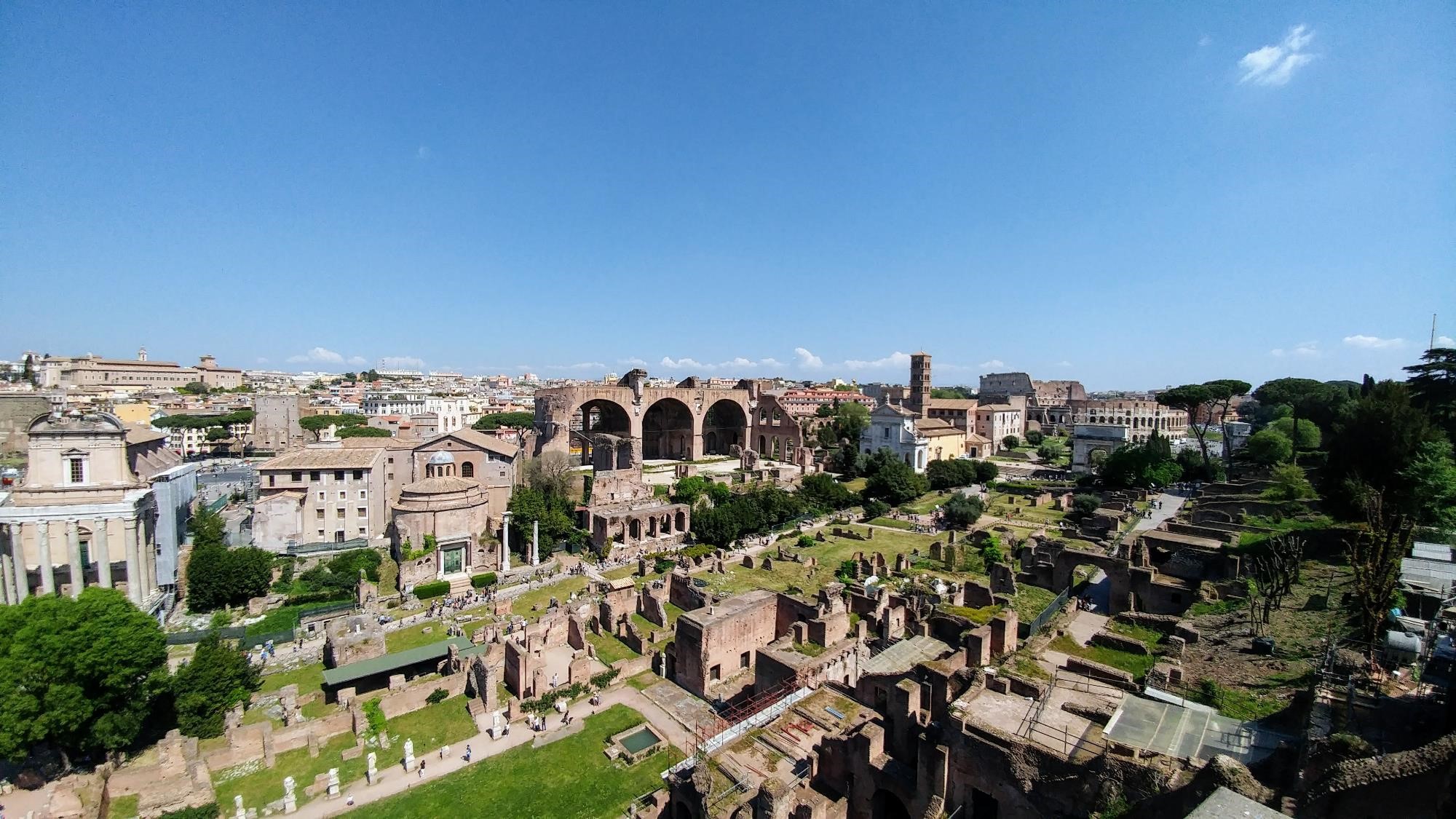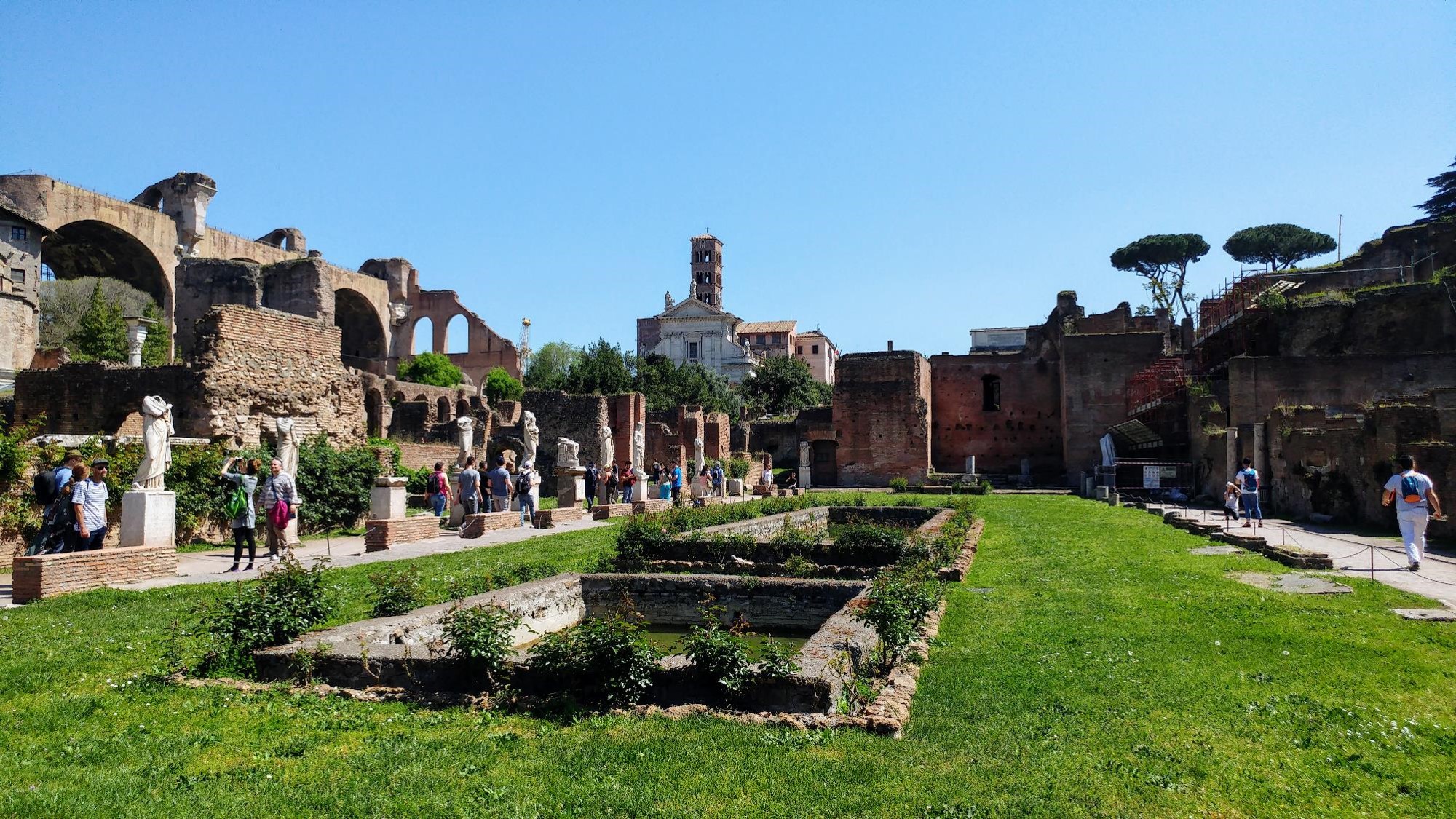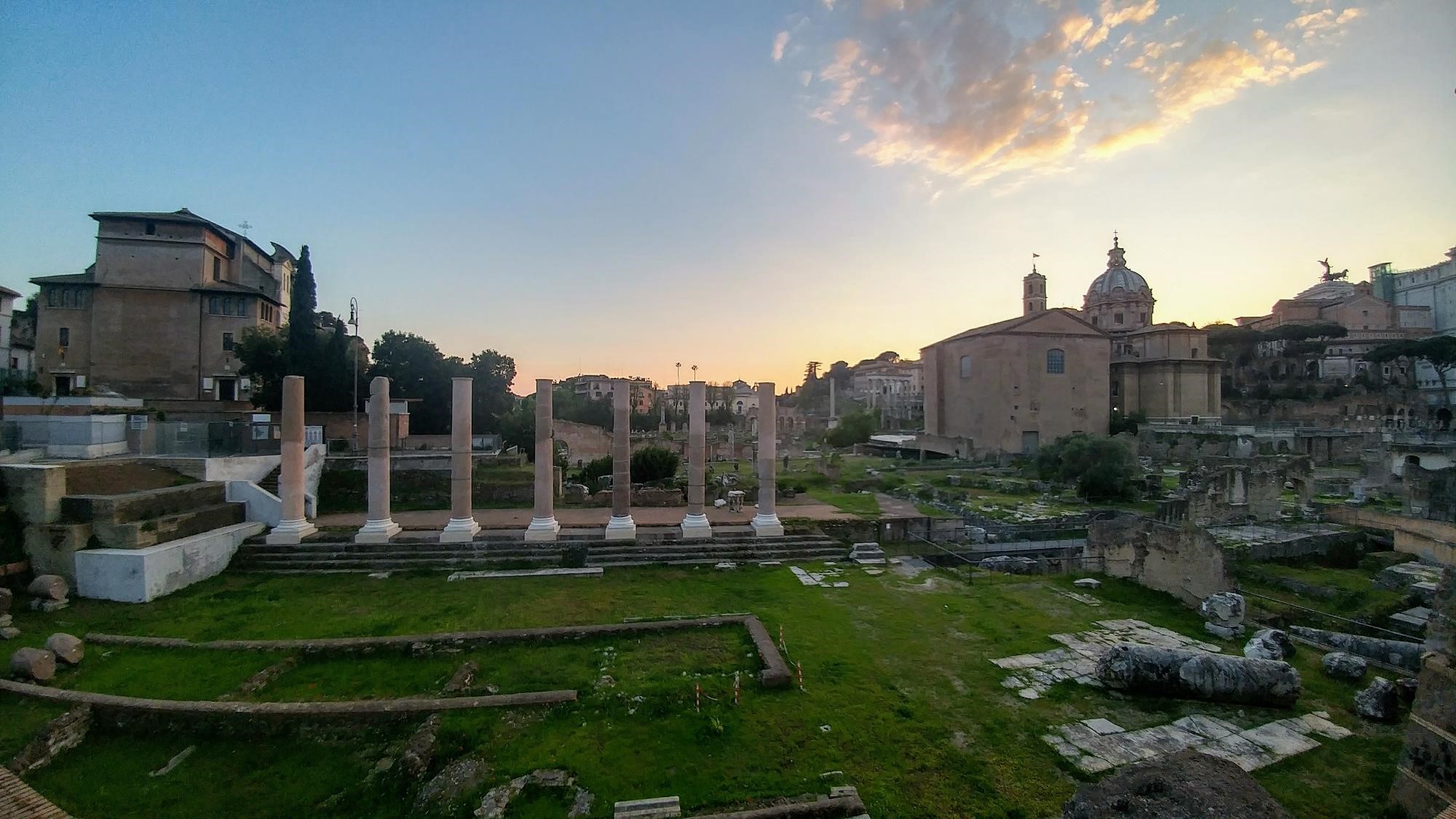 Vatican City
There are two parts of the Vatican to visit, St Peters Basilica and The Museums and Sistine Chapel. I'd recommend getting up early to visit St Peters Basillica as there is no entry fee, arrive around 9am for minimal queues. After this visit the museums but ensure to book in advance as this will allow you to skip the line, otherwise you will spend a few hours queuing. The ticket price for entry is €18 (€8 if you're under 18 or a student under 25), I'd recommend getting the audio tour for an extra €8.
Heart of Rome Walking Tour
For your last afternoon in Rome, I'd recommend another of Rick Steves free audio guides, this time the Heart of Rome audio tour, on this walk through Rome you'll cover all the main attractions including Plazza Navona, the Pantheon, Trevi fountain and finish off at the Spanish Steps.
If you find yourself with a little extra time, there are plenty of amazing places to visit outside the city. Here are some of the best day trips from Rome from Travel Connect Experience.
Days 3 – 5: Florence
Getting from Rome to Florence
There is a high speed train operated by Italo from the main station in Rome (Roma Termini) to the main station in Florence (Firenze Santa Maria). The train takes just an hour and a half and tickets are as low as €15 / £13. I'd recommend booking your ticket a few days in advance to ensure you can get a good price.
It will only take a few hours to get to Florence and check in to your accommodation, this will give you the whole afternoon to explore the city. Below are my recommendations of what to do. Alternatively, view this 2 day itinerary from Girl with the Passport.
Duomo
Visit Florences Duomo (Cattedrale di Santa Maria del Fiore), for a great view you can climb the bell towers 414 steps. This costs €15 and needs to be reserved in advance.
Piazzale Michelangelo
This is a great spot to spend some time in the evening, it has a beautiful panoramic view of the city. There are street vendors selling food and beer, head up before sunset to hear some great music from local musicians.
Half day trip to Pisa
There isn't a huge amount to do in Pisa so I wouldn't recommend spending too much time there. However, no trip to Italy is complete without a classic leaning tower photo, it's worth taking a half day to visit.
You can take a train direct from the main station in Florence (Firenze Santa Maria) to Pisa Central, there are at least 2 trains per hour with journeys ranging between 50mins to 1hr20, costs from €8 each way.
Day Trip to Cinque Terre
The Cinque Terre are five iconic fishing villages along the Italian Riviera coastline called Manarola, Riomaggiore, Corniglia, Vernazza and Monterosso. With the clear waters, rugged cliffs and beautiful multi coloured houses, this is a perfect trip. Ideally you would want to spend a few days here, but if you are time precious, you can visit them all in a day.
See what to expect with my Cinque Terre travel guide
Should I take an organised trip or travel myself?
I took an organised trip from Florence, this cost €90 with tour company ciao Florence. I really enjoy learning about the history, so having a tour guide was worth the price and the direct transport was a bonus. However, this trip could be done self-guided, you will need to get the train to La Spezia (with a change in Pisa) for about €15 each way. You will then need a train ticket for the local train between the villages for between €3 and €8.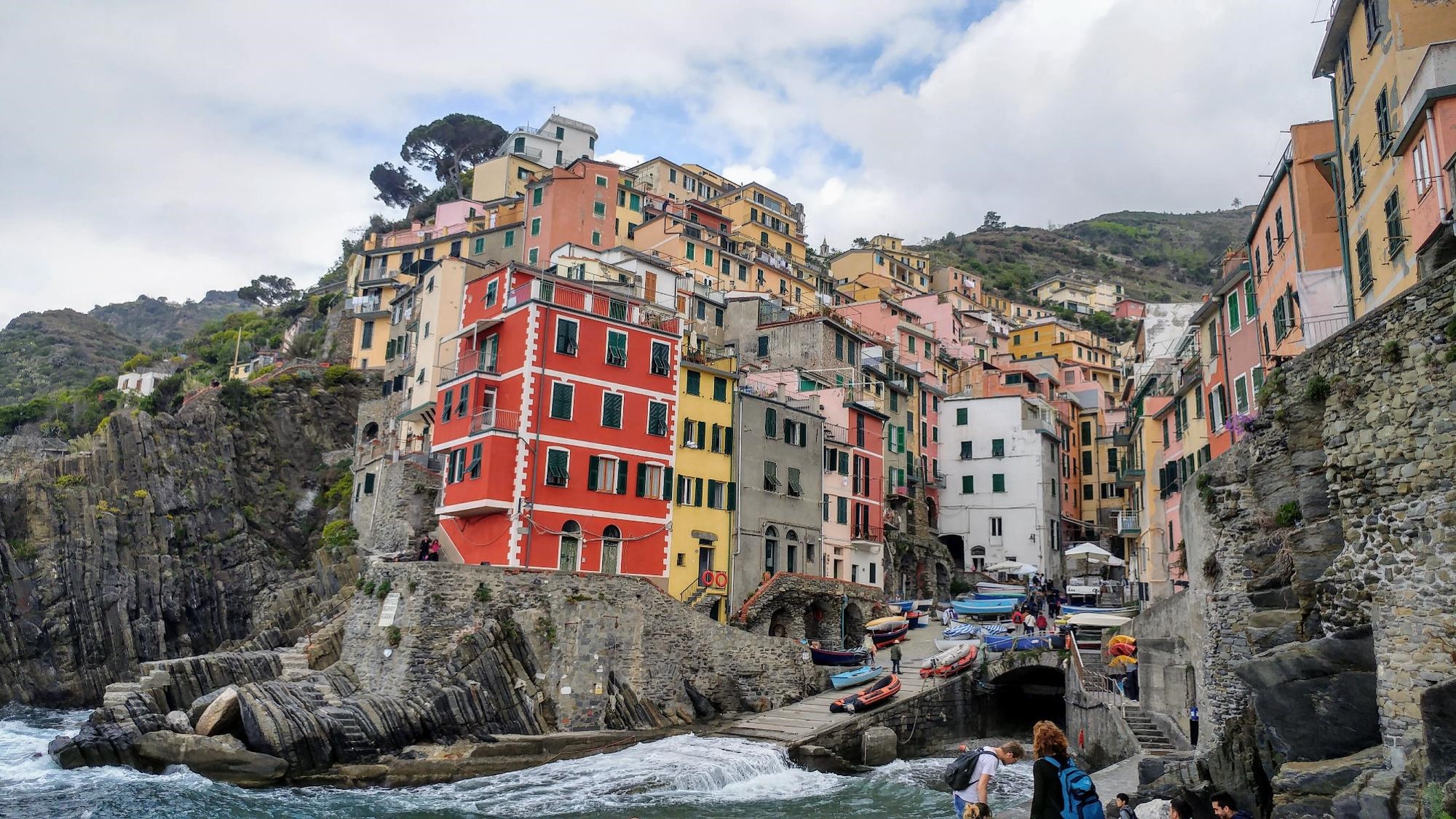 Days 6 – 7: Venice
Venice is one of my favourite cities in Europe, it's actually made up of 117 small islands linked together by bridges. There are no roads – only canals making it something truly special.
Related Post: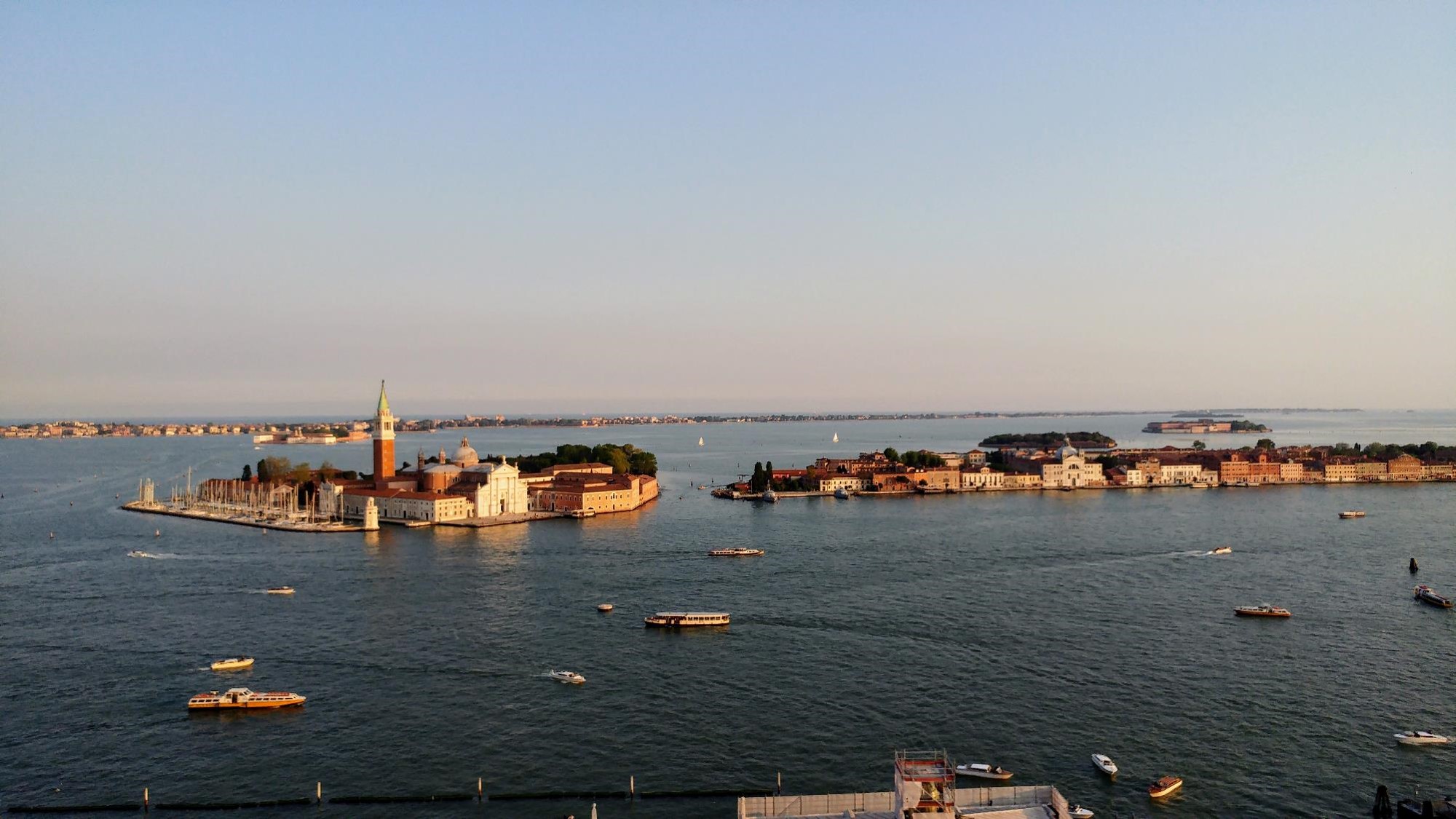 How to get from Florence to Venice?
There is a high speed train operated by Tren Italia from the main station in Florence (Firenze Santa Maria) to the main station in Venice (Venezia Santa Lucia). It takes 2 hours and you can get tickets as low as €25 – again, book your ticket a few days in advance to ensure you can get a good price.
The best way to experience Venice is from the Canals. I'd recommend spending the afternoon on the Grand Canal – get on outside Santa Lucia train station and stay on all the way to Doges palace.
Conversely, it's also great to walk around the city, take one of the free walking tours to immerse yourself in the city's history and learn how it came to be.
If you find yourself with a few extra days in Venice, you could take a trip to the lesser known beaches of Venice or a day trip to nearby Verona, famous as the home to Shakespeare's Romeo and Juliet.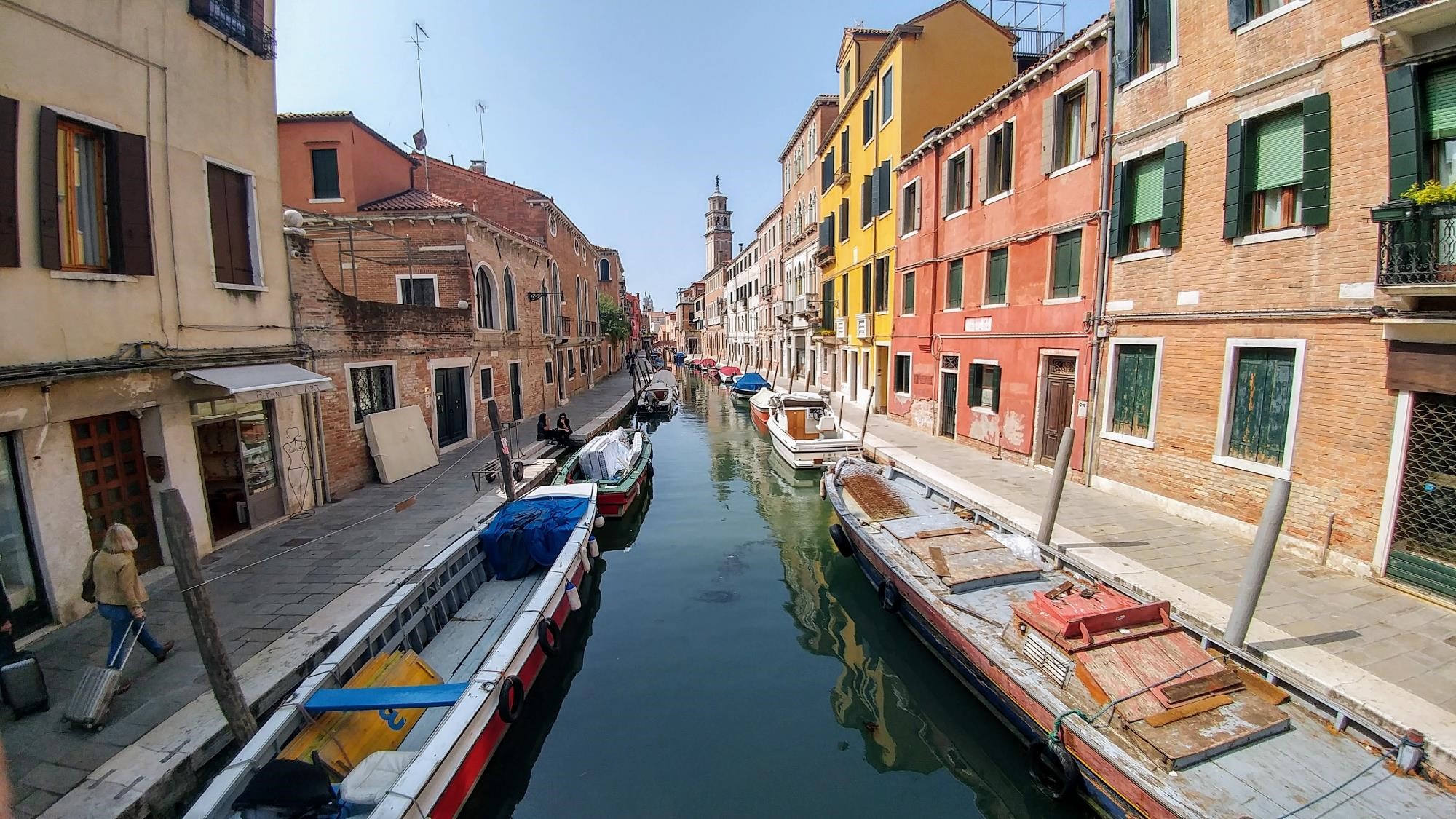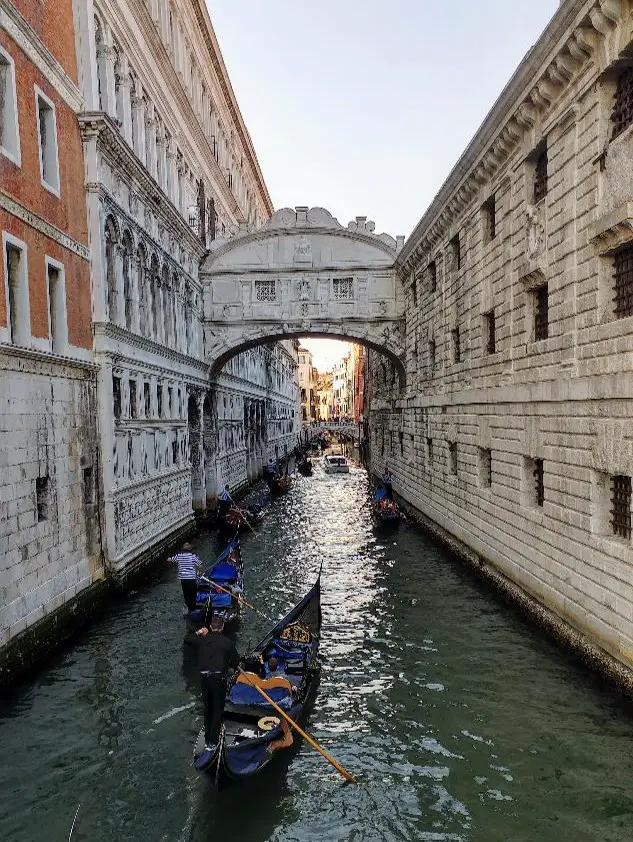 I hope this has been a useful guide to help you plan your trip to Italy.
Pin this post: