As an affiliate I may earn a commission on any qualifying purchases, including those from Amazon, at no extra cost to you.
Sitting strategically in the centre of the country, with the alps on its doorstep and excellent transport links in all directions, it's easy to see why Lucerne is known as the gateway to Switzerland.
Perched on the northern edge of the stunning Lake Lucerne, the city has a unique appeal with well-preserved medieval architecture set against the snow-topped mountain scenery that lies around it.
The city itself plays host to many great historical and cultural sights. From the old town walls that run along the hill above to an array of museums including the Swiss Transport Museum which is the most visited museum in the country.
For those who enjoy the great outdoors, Lucerne is well placed for access to many great mountains including Mount Pilatus, Mount Titlis and Mount Rigi. The city is buzzing year-round as skiers and snowboarders flock to the region during winter and hikers in the summer. This guide will give you a flavour of the best things to do in Lucerne across the year.
---
Where to Stay in Lucerne?
The best way to experience Lucerne is by immersing yourself in city life, I recommend aiming to stay in or around the old town area, this will give you convenient access to the city's bar, restaurants and cafes as well as having most of the best attractions on your doorstep.
In general, Switzerland is an expensive country to visit so I've put together a list of the best hostels in Lucerne for each type of traveller.
---
1. Free Walking Tour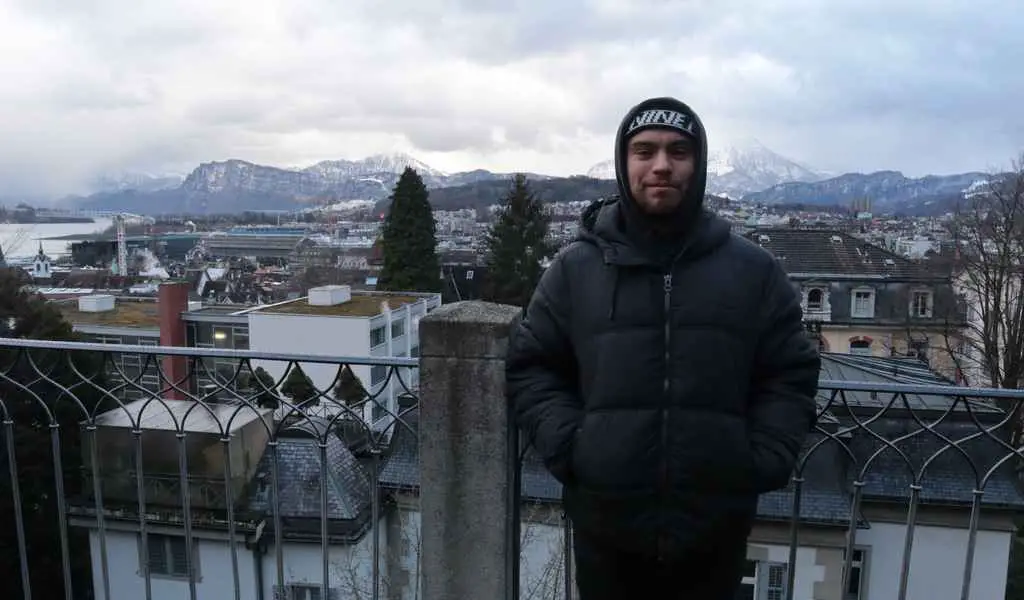 Starting at the main station and heading towards the old town, the free walking tour is a great way to see a great number of Lucerne's main attractions in a 2 hour window and is the perfect introduction to the city.
On the tour you'll learn about the history of the city, visit the Musseg Wall and get great panoramic views across the city.
Schedule: The tour does not run daily so check the schedule in advance.
---
2. Swiss Transport Museum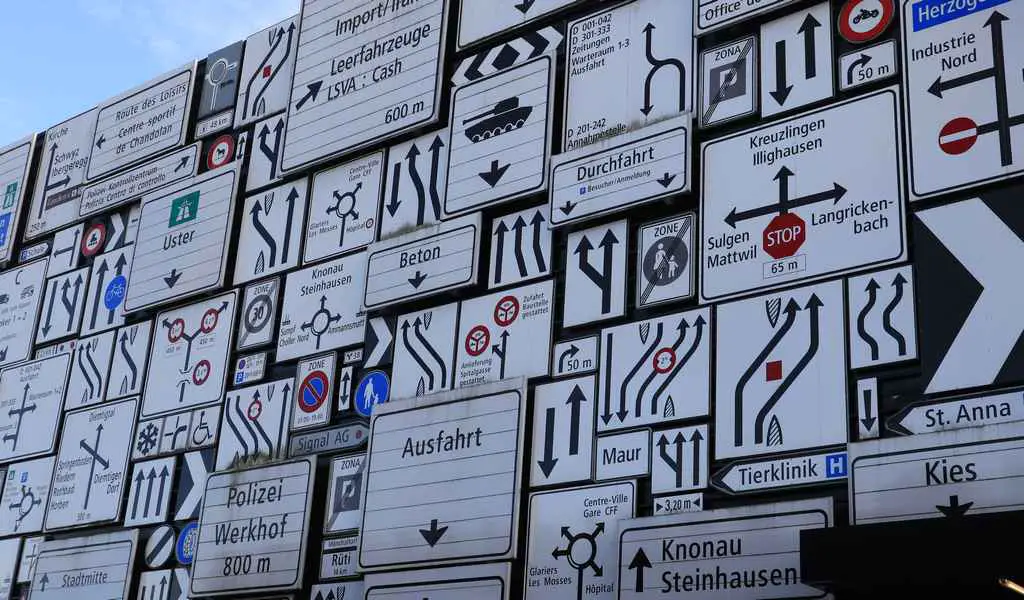 It's easy to see why this is the most visited museum in Switzerland, it's certainly the best museum of its kind that I've ever been to and an absolute essential on your Lucerne bucket list.
As you make your way through the museum, you'll pass through sections for railways, automobiles, planes and space. Each of these sections goes in to a huge amount of detail about it's history and how technology evolved to where it is today.
The museum has a great combination of interesting and informative exhibits as well as interactive games and displays that will keep the kids (and fun-loving adults) entertained for hours, I would allow at least half a day here if possible.
Things to look out for include a Red Bull formula 1 car, the boring machine used to tunnel through the alps, vintage car collections and the Red Bull Stratos capsule used by Felix Baumgartner when he sky dived from the edge of space.
Opening times: Summer 10am-6pm, Winter 10am-5pm.
Prices: Adults: CHF32|Students: CHF 22 | Children: CHF12.
(Prices are discounted 2 hours before closing time: Adults CHF22, Student CHF15, Child CHF9)
Swiss Travel Pass: 50% discount on entry
---
3. Switzerland's Largest Planetarium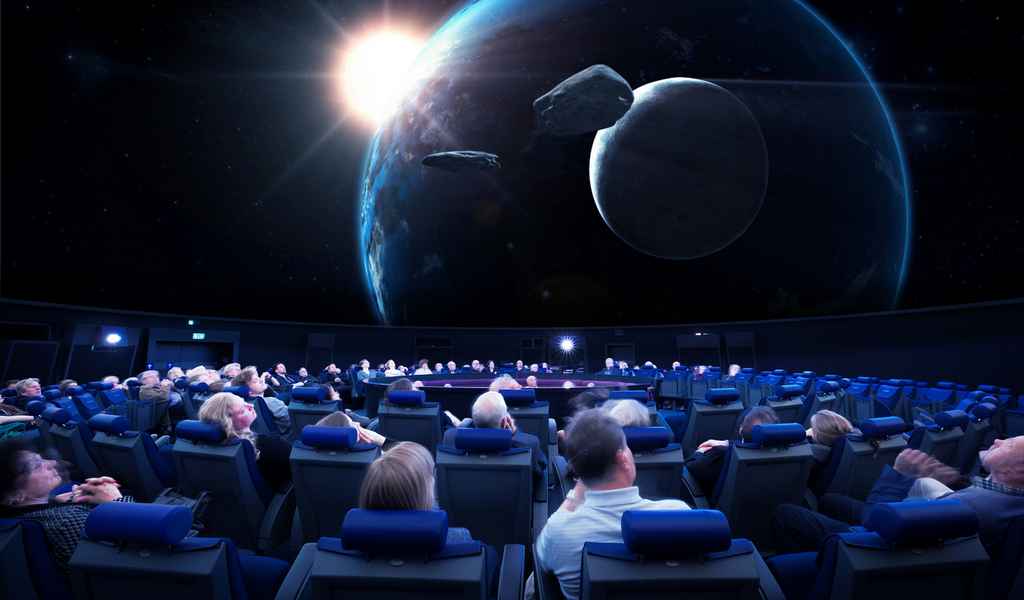 Lucerne is home to Switzerland's largest planetarium. Visit this 18 meter dome cinema and be prepared to be amazed as the state-of-the-art technology lights up the starry sky before your eyes. There are a number of shows each day and these are constantly being updated so be sure to check the website for the latest schedule. The shows are in German, but headphones are provided for translations.
Opening: Check their website for latest shows
Prices starting from: Adults: CHF16 | Children: CHF7
---
4. Swiss Chocolate Adventure
In the same building as the Planetarium and the Swiss Museum of Transport, the Swiss Chocolate Adventure will take you on a 20 minute journey through the history of chocolate. If you're lucky enough, there will be an opportunity to taste some of Switzerland's finest chocolate at the end too.
Opening: Ride times from 10.20am – 4.20pm. Chocolate tastings at 1, 3 and 5pm (summer) and 12, 2 and 4pm (winter). Can vary so check website.
Prices: Adults: CHF16 | Children: CHF7
---
5. Panoramic Boat Cruise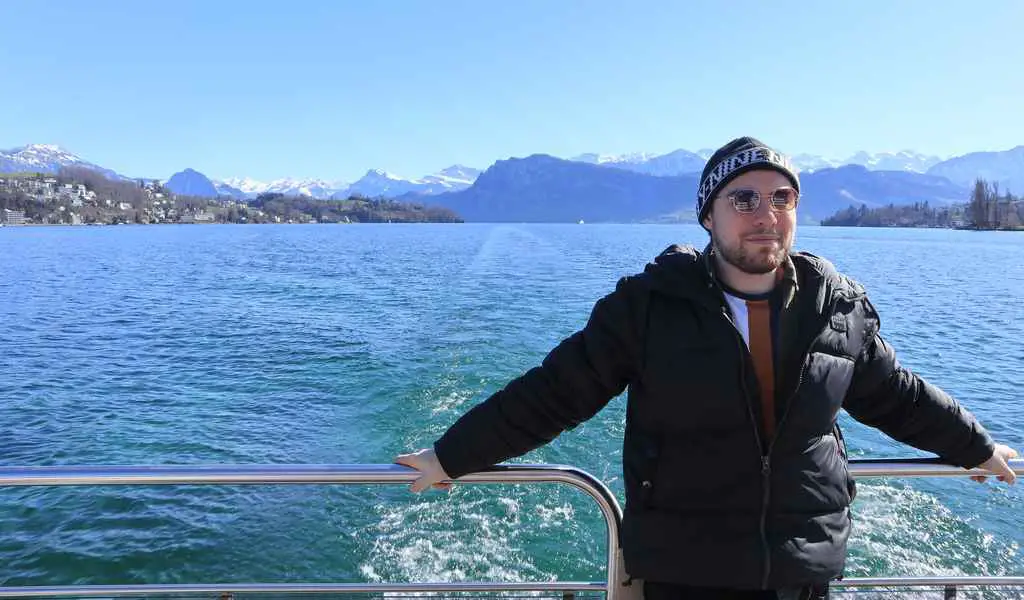 Did you know that you can take a cruise on a luxury yacht in Lucerne for CHF27?! I'm not joking.
It's not quite Bill Gates' super yacht, but this hour-long cruise on board the Saphir yacht will combine incredible panorama views with a luxury boat experience. This was certainly one of my favourite things we did in Lucerne.
Each guest is provided with an audio guide which can be used in a variety of languages and was one of the better audio guide experiences I've had. As you sail around Lake Lucerne, the audio guide will point out key features from the surrounding and give you some of the history about them, from the railways that go up the mountains, to the geography of the lake itself.
Times: Open year round but times vary by season – check timetable here.
Prices: Adults: CHF27 | Children: 13.50
Swiss Travel Pass: 50% discount for adults
---
6. Glass Blowing at Hergiswil Glass Factory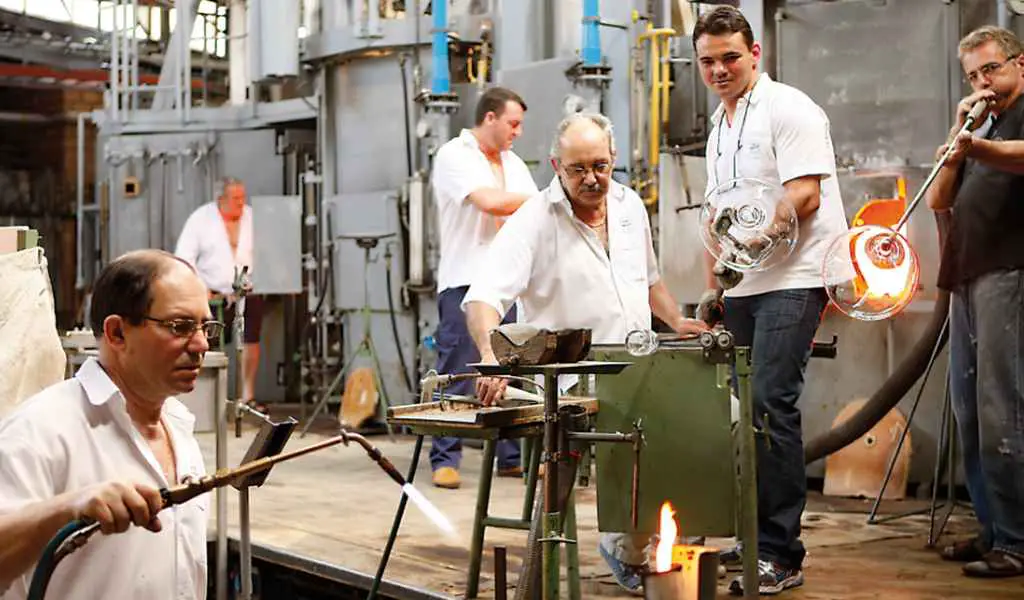 Hergiswil glass blowing factory has been making glass since 1750 so they know a thing or tow. On a factory visit, you can see it in action and have an opportunity to blow your own glass too.
The museum will take you on a journey through the history of glass whilst the labyrinth is a crazy maze of glass and mirrors that's fun to wander through. Given that most of the activities on this list involve the outdoors, this is one of those great things to do in Lucerne when it's raining.
Opening: Open year-round, Mon-Fri 9am-6pm, Sat 9am-4pm
Cost: Factory Visit: Free | Museum: CHF7 | Glass labyrinth: CHF5 | Blow Your Own Glass: CHF20
---
7. Mount Pilatus – Steepest Cog Railway in the World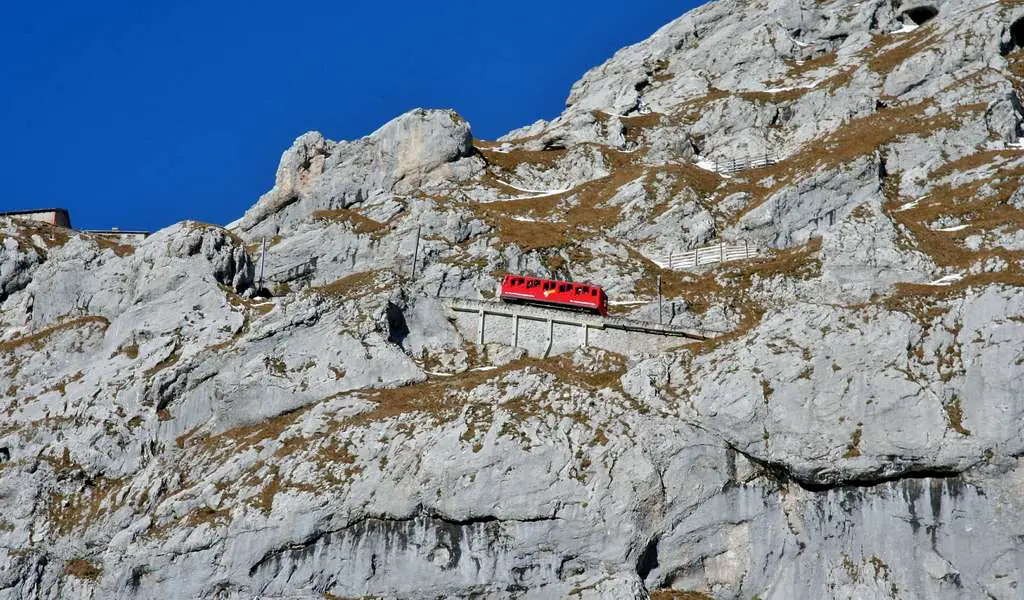 One of the essential things to do in Lucerne is to visit the jagged snow topped mountain on it's doorstep, Mount Pilatus. The summit can be accessed via cable car or via the steepest cogwheel railway in the world.
The best option for visiting is known as the golden round trip which involves a boat ride to Alpnachstad where you'll board the cog railway to the top, then the return journey is made via cable car and a bus back to Lucerne.
At the top you'll find some seriously stunning views along with plenty of activities such as hiking in the summer or snowshoeing and sledding in the winter.
Opening: Cable cars operate year round, first ascent at 8.30am, last descent at 4.30pm. Cog Railway operates mid-May to mid-Novemeber, first ascent at 8.10am, last descent at 6.45pm.
Golden Round Trip (Summer Only): Adults: CHF103.60 | Children: CHF52.20
Return via Cable Car or Cog Railway: Adults: CHF72 | Children: CHF36
Return via Cable Car (Winter Discount): Adults: CHF57.60 | Children: CHF32.40
Swiss Half Fare Card, Swiss Travel Pass or Interrail/Eurail: 50% discount for adults
---
8. Mount Titlis
A day trip to Mount Titlis can easily be done from Lucerne. Simply take one of the regular 45min trains to Engleberg and from there you can visit the 3,200m giant.
There are plenty of activities up the mountain including a cliff walk, glacier cave, rotating cable car and the ice flyer which is a chair lift that takes you across the snowy landscape. Check which are open before you visit as we were unlucky with the weather so missed half of these.
Opening: First ascent 8.30am, last descent 6pm
Prices: Adults: CHF92 | Children: CHF46
Swiss Travel Pass or Swiss Half Fare Card: 50% discount for adults
Interrail/Eurail Pass: 25% discount for adults
---
9. Lucerne's Famous Lion Monument
At the east end of the main town, there's a giant carving of a dying lion which is a memorial to the Swiss soldiers who lost their lives in the French revolution. The carving HELVETIORUM FIDEI AC VIRTUTI translates to English as: 'To the loyalty and bravery of the Swiss'.
---
10. The Golden Pass and Gotthard Panorama Express Train Lines
Lucerne is the starting point for two of Switzerland's best scenic train rides. The Gotthard Panorama Express is a combined boat and train ride from Lucerne to Lugano. You'll first catch the paddle steamer to Flüelen before boarding a panoramic train through the mountains.
Whilst the Gotthard Panorama Express heads South, another stunning train journey, the Golden Pass scenic train route, heads west towards Montreux. The three legs of this journey will take you through 6 regions of Switzerland and past 8 beautiful lakes.
Prices: From CHF88 for adults
Interrail/Eurail or Swiss Travel Pass: Free
---
12. The Hammetschwand Lift: Europe's Highest Outdoor Elevator
Hiking is a popular activity in Lucerne and there are plenty of options to choose from. For beginners, a great introductory hike is to the Hammetschwand lift which claims to be the highest outdoor elevator in Europe. The lift ascends more than 150m in under 60 seconds giving you a birds eye view of Lake Lucerne through its glass structure.
To reach the elevator, catch the paddle steamer boat from Lucerne to Kehrsiten-Bürgenstock, from there you can catch the funicular to the resort town of Burgenstock, the elevator is a 30 minute walk from here.
Opening: Lift operates May-Oct (check for actual dates) 9.30am – 6.00pm
Cost: Paddle steamer: CHF23, Return ride in the lift: CHF18 – 50% reduction for children.
Swiss Travel Pass: Paddle steamer is free
---
11. Glacier Park
Believe it or not, about 20,000 years ago Lucerne was covered by Glaciers and about 2 million years ago it was a subtropical beach. You can learn about the geological history of Lucerne at the Glacier park where you can witness potholes left by the Glacier.
There is also a path of time taking you to an observation tower and a mirror labyrinth with 90 mirrors. The Glacier park is right next to the lion monument and within walking distance of the main town.
Opening: Year round, however the Observation tower and mirror labyrinth are closed for renovation until March 2020 so we missed this.
Cost: Adults: CHF15 (currently half price during the renovations)
---
13. Chapel Bridge
You can't miss Chapel Bridge that spans over the river Reuss, it's a particularly famous bridge in Lucerne and one of the first things you'll spot as you leave the train station. It's Europe's oldest covered bridge, dating back to the 14th century.
The 205m bridge was considerably damaged in 1993 when an enormous fire encapsulated most of it. The fire made headlines around the world and saw a number of famous paintings destroyed. However, looking at the bridge now you'd never know due to the excellent renovation.
---
14. Skiing
Skiing is something that has become synonymous with Switzerland and Lucerne provides plenty of opportunities to try it yourself.
During the Winter months, there are heaps of options when it comes to Skiing near Lucerne. Popular choices include Gemmstock, Klewenalp-Stockhütte or Mount Titlis as previously mentioned. We didn't ski during out Winter visit to Switzerland so you're best off doing some further research on this.
---
15. Explore the Old Town
With a charm that transports you back in time, you could spend many hours wandering the streets of Lucerne's old town. The old town encompasses the area opposite the train station where you'll find the old town hall, St Peter's chapel and an array of shops and restaurants lining the cobbled streets.
---
16. Hofkirche St. Leodegar
Lucerne's large gothic church with twin bell towers is sure to catch your attention as you wander the city. The church's origins actually pre-date the founding of Lucerne however the architecture that you see today dates to the 17th century when it was rebuilt.
Inside the church are many interesting statues as well as paintings and a beautiful alter. The church claims home to the largest organ in Europe, with a whopping 6,000 pipes, one of which is 10m long!
Opening: 7am-7pm year round
Cost: Free to enter but donations encouraged
---
17. Mount Rigi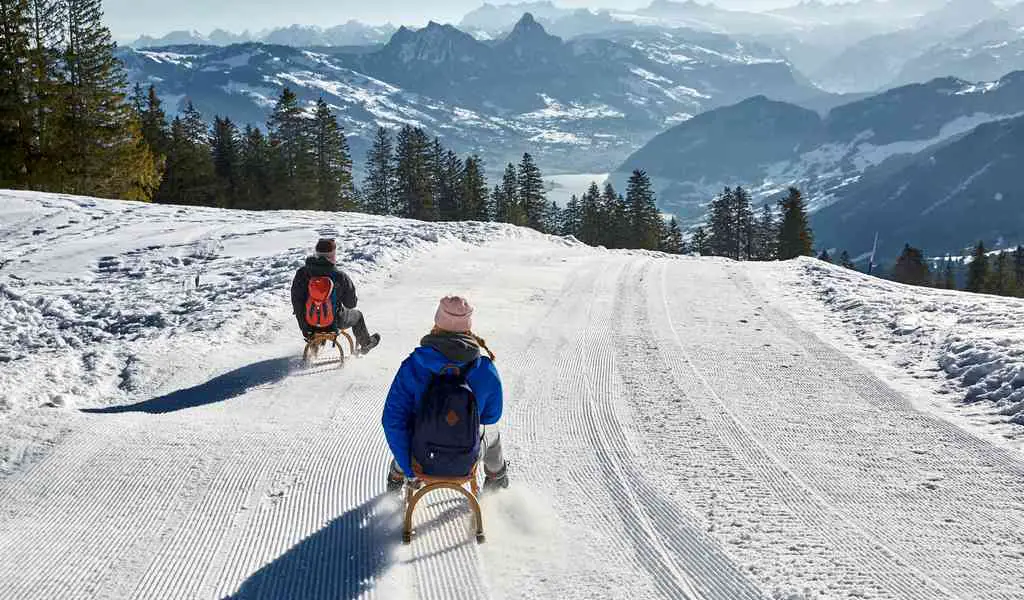 Another excellent mountain that can be easily visited from Lucerne is Mount Rigi. But don't worry, you won't need to trek up as this one also has a record-breaking cog wheel railway which is officially the oldest of its kind in Europe. The viewpoint at the top, Klum Rigi, will give you majestic panoramic views of the alps.
To get there, take the paddle steamer boat to Vitzanu where you can board the cog wheel railway.
Opening: Every day from 6:36 – 22:40
Return Cogwheel Train Prices: Adults CHF53 | Children: CHF13.40
Swiss Travel Pass: Boat and Cogwheel Railway Free
Interrail/Eurail or Swiss Half Fare Card: 50% discount on cogwheel train
---
18. Eat Fondue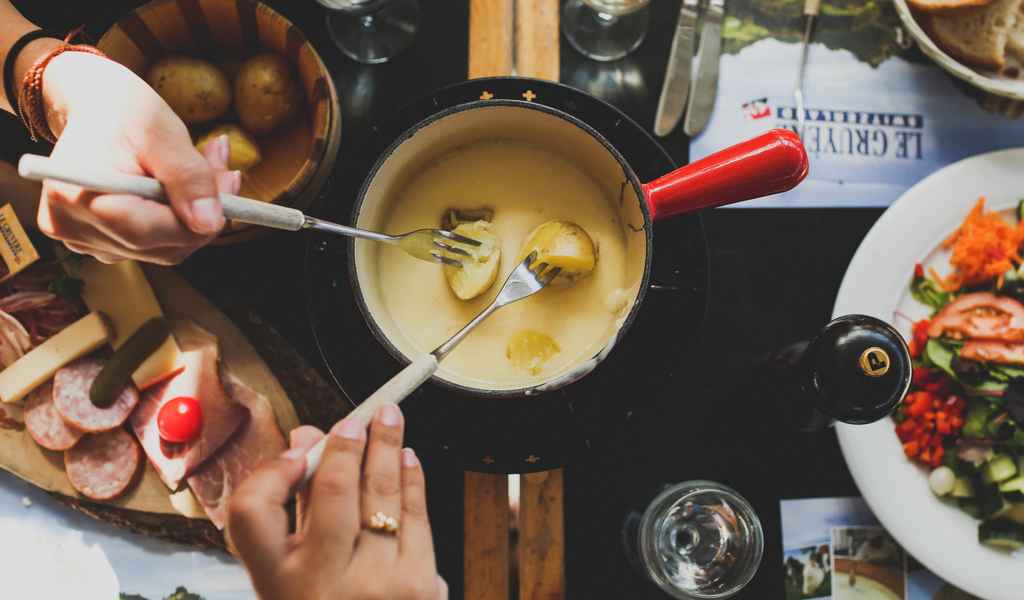 Cheese Fondue is a Swiss classic and no trip to the country is complete without it. It essentially consists of melted cheese and white wine which is kept bubbling on a hot plate whilst you dip bread into it – delicious! Many restaurants offer this delicacy in Lucerne, some of the well known one's include Fondue House Luzerne and Pfistern.
---
19. Escape Room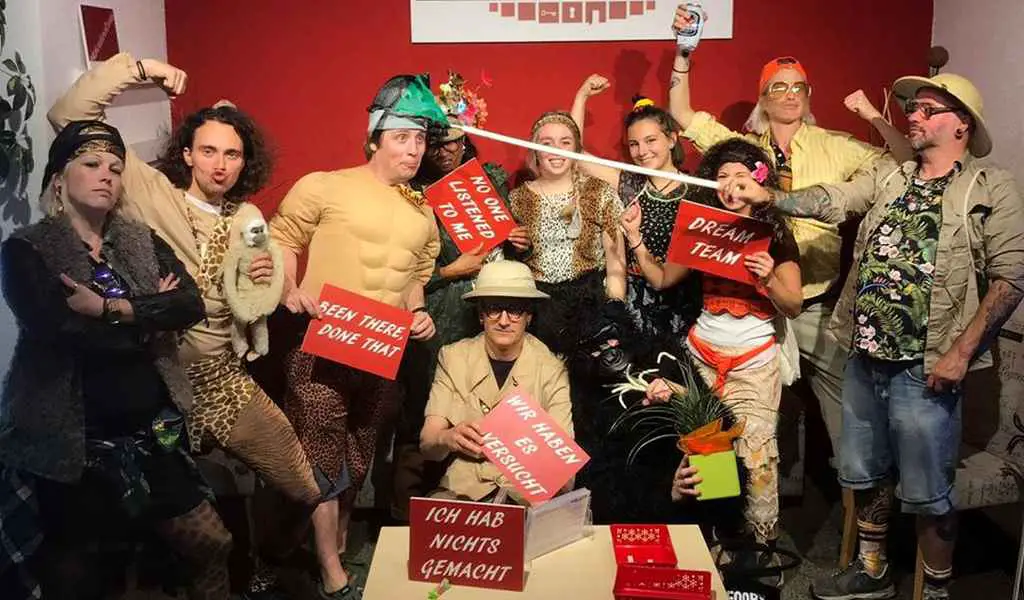 If you're looking for things to do in Lucerne in the evening, why not try one of the city's exhilarating escape rooms. There are a few to choose from, but AdventureRooms is the most popular.
There are 4 different games to choose from including a jungle theme and a time travel theme (this one is particularly hard!). Each game lasts 1 hour and can accommodate between 2-7 players in standard mode or you can play in Duel mode with 2 teams battling simultaneously against each other.
Opening: 9am-9pm every day – book in advance online
Cost: Depends on size of group, between CHF30-45 per person
---