As an affiliate I may earn a commission on any qualifying purchases, including those from Amazon, at no extra cost to you.
Situated on the edge of Lake Geneva and at the foot of the alps, Montreux is a small resort town in the Vaud canton of Switzerland with a huge amount to offer.
Out of all of the towns and cities around Lake Geneva, this is my personal favourite. I'd recommend basing yourself in Montreux whilst you explore all of the great things to do in the surrounding region and it makes a great stop on any Interrailing trip through Switzerland.
In this guide, I'll share the best things to do in Montreux during each season and a few suggestions for when it's raining.
---
Things to do in Montreux Year-Round
1. Walk Along the Lakeside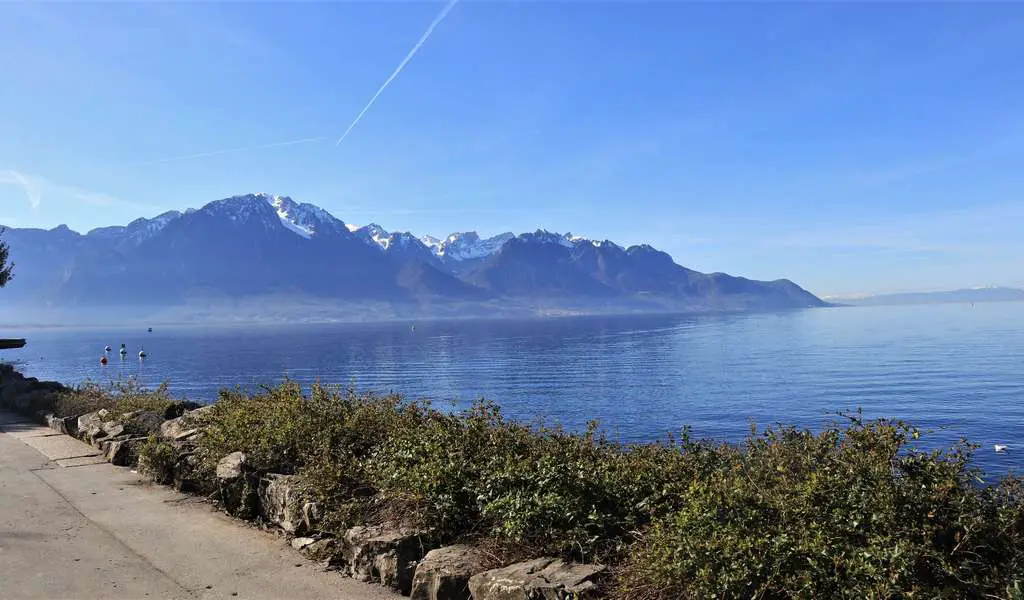 The best part of Montreux is the lakeside where you can enjoy the lake breeze with panoramic mountains that reflect off the water.
You can walk along the lake in either direction with a total 7 km of walkway to choose from. The gardeners of Montreux keep the pathway feeling fresh with exotic flowers and palm trees.
You'll also spot several sculptures along the pathway with more added in summer as part of the Montreux Biennale, an annual sculpture exhibition on the shores of Lake Geneva.
Look out for the bronze Freddie Mercury statue that graces the shoreline in Montreux. This is one of many dedications to him in this area which he had made his home.
---
2. Chillon Castle at Sunset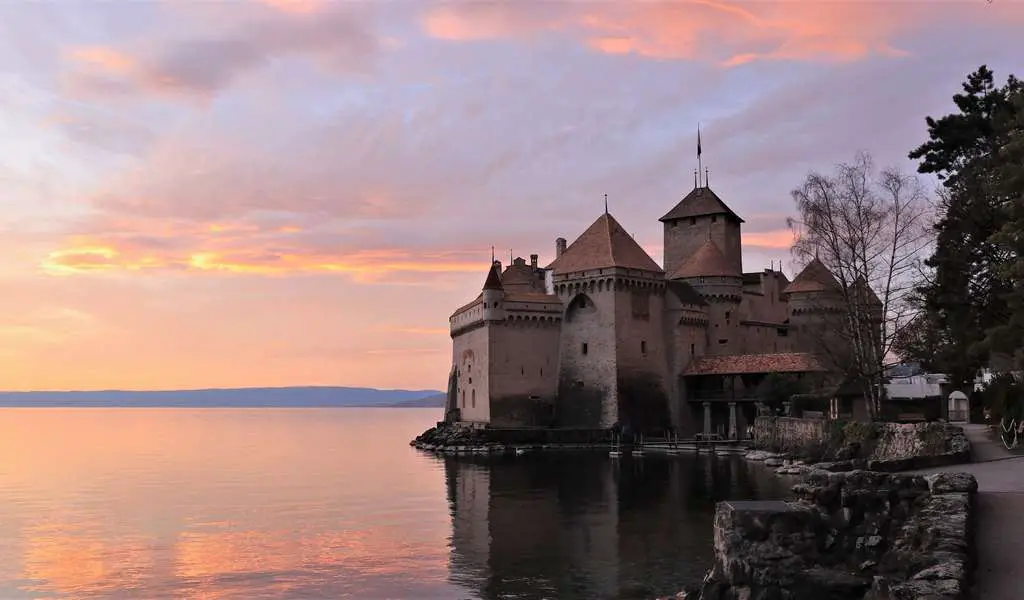 If you take the aforementioned path and head left when looking at the lake, you'll eventually come to Chateau de Chillon (Chillon Castle), a medieval fortress situated just offshore.
The walk from Montreux takes about 40 minutes or you can take bus 201 from just outside the casino and you'll reach the castle in about 15 minutes.
Explore the medieval castle at your own pace with the audio guide. Stroll through more than 40 rooms, each well preserved and rich in culture, it will feel a bit like taking a step back in time.
However, I personally enjoyed viewing the castle from the outside and especially at sunset when beautiful colours protrude from behind the mountain, lighting the sky and the castle with it.
Opening:
Oct – Mar, Daily, 9.30am- 6pm (last entry 5pm)
April – Sept, Daily, 9am – 7pm (last entry 6pm)
Price:
Adults: CHF 13.50
Child: CHF 7.50
Swiss Travel Pass: Free
---
3. Visit the Olympic Capital of Lausanne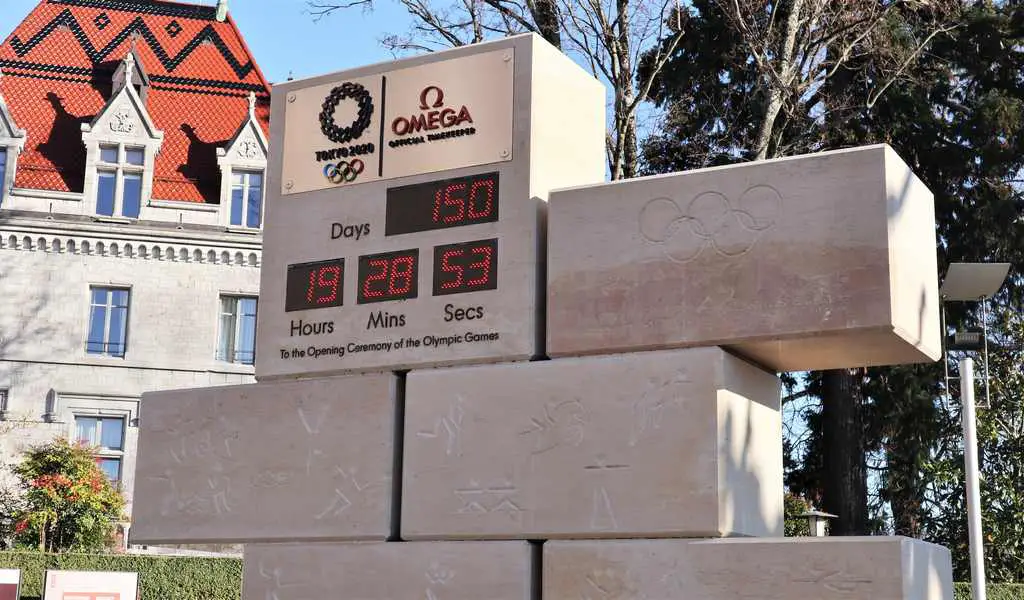 Lausanne is the capital of the canton of Vaud in which Montreux lies. Even if you've opted to base yourself in Montreux, it's still worth taking some time to visit Lausanne.
The city is known as the Olympic capital because it's been home to the headquarters of the International Olympic Committee for over a century.
The main attraction in the city is the Olympic Museum which is the largest collection of Olympic items int the world. Expect Olympic torches, medals and equipment as well as a huge archive of video footage from some of the games' greatest moments.
Opening (Olympic Museum):
Summer, Daily, 9am-6pm
Winter, Tues – Sun, 10am-6pm
Cost (Olympic Museum):
Adults: CHF 18
Children: CHF 10
---
4. Take A Boat on Lake Geneva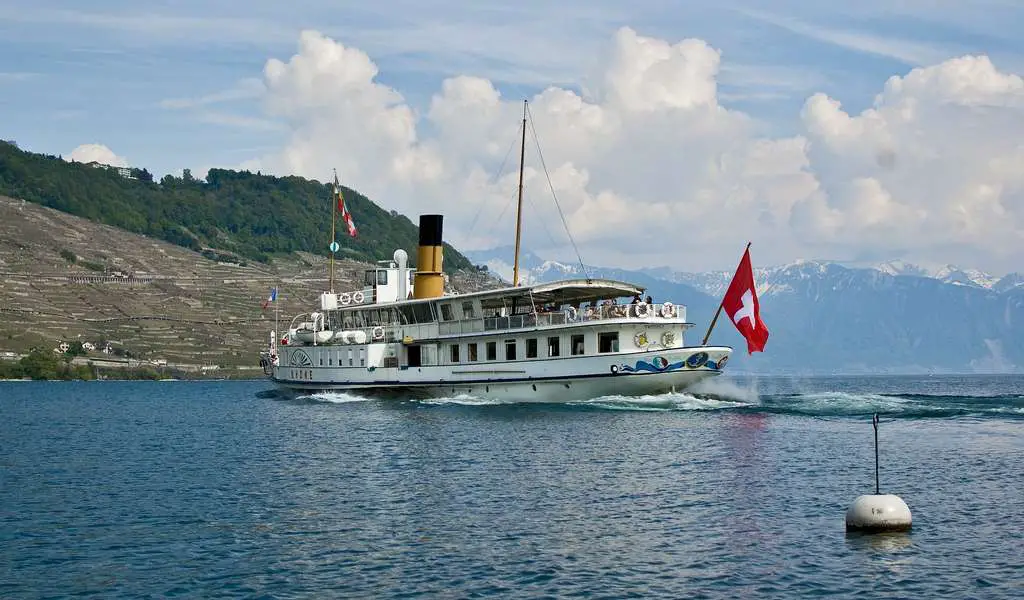 Hop aboard a boat in Montreux and enjoy a scenic ride on Switzerland's largest lake. The main boat operator on the lake, CGN, operates a service around the northern end that calls at 9 destinations including Montreux, Villeneuve, Chillon Castle and Vevey.
A round trip without getting off costs CHF 17 for the 49min circuit or CHF 36 for the full 2 hour circuit.
Many of the services have an onboard restaurant serving full meals so this could make a great dinner cruise, I recommend you reserve a table.
Alternatively, you can purchase a day pass and get off at as many of the stops as you like. The cost of this is CHF 64 for a single adult although only CHF 70 for a family of 5.
---
5. Eat Fondue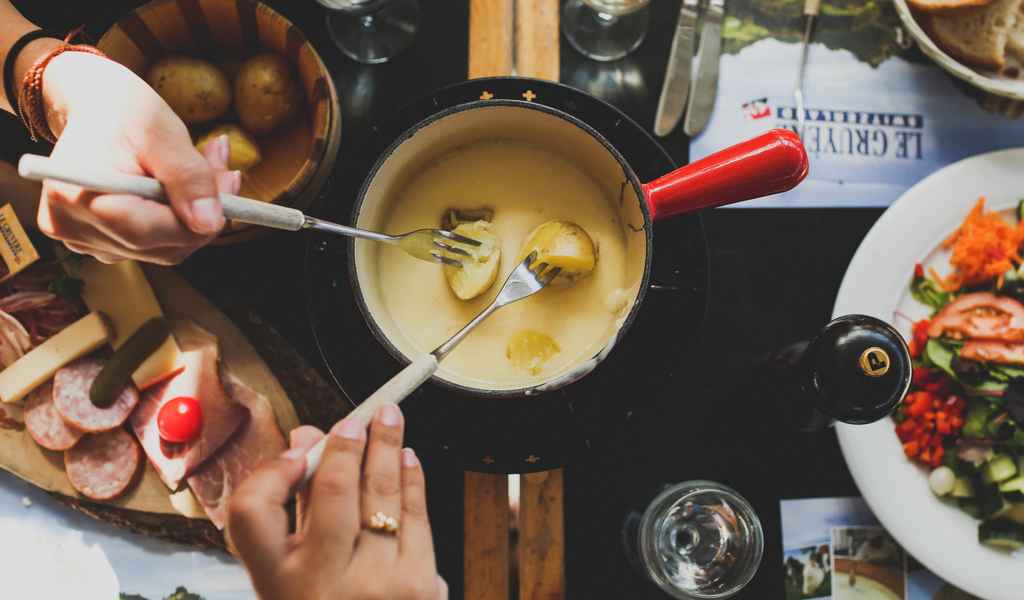 If you like melted cheese and you like bread, then this Swiss delicacy will be right up your street.
Fondue is the national dish and one of Switzerland's most iconic things. Quite simply there is a communal pot filled with melted cheese and you use long forks to dip in pieces of bread. Mmmmm.
Where to find the best Fondue in Montreux:
The dish can be found all over Switzerland and Montreux is no exception. Here are a few recommended places to try the dish in and around Montreux:
Restaurant Le Museum, Montreux
Les 3 Sifflets, Vevey
Caveau des Vignerons, Montreux
---
6. Try A Chocolate Workshop
Head over to Vevey and seek out the boutique chocolatier called Laderach Chocolatier Suisse for some delicious chocolate. The chocolatier was founded in 1962 and took off when Chocolatier Rudolf Läderach Jr came up with a brand new way of creating chocolate truffles.
The brand has remained true to its artisan routes and in the shop, you'll find a selection of hand crafted chocolates and truffles with plenty of samples to go around.
As well as tasting the chocolate, why not don an apron and get stuck in with a workshop where you'll learn how to create your own chocolate bar. Visit their website to check upcoming dates for public courses.
Opening:
Mon – Fri, 9am – 6.30pm
Sat, 8am – 5pm.
---
7. Wine Tasting at Lavaux Vineyards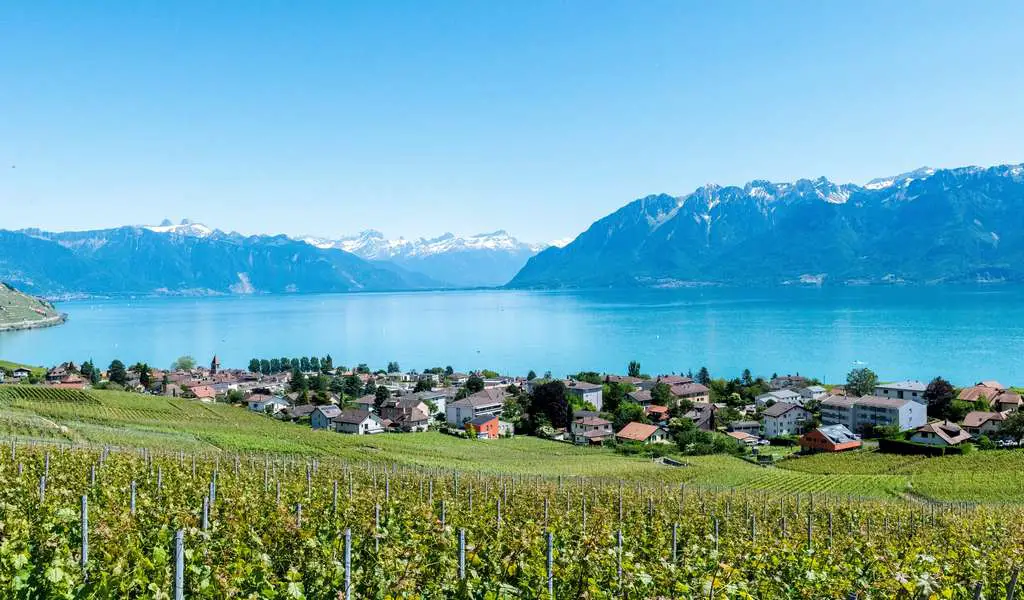 About 20 minutes from Montreux lies the Lavaux Vineyards which have existed in their current form for almost a millennium and are classified as a UNESCO world heritage site. The Lavaux area stretches for over 30km and covers 14 villages.
You'll find several hiking trails through this region which begin at Grandvaux station (change at Lausanne) however most visitors will have wine tasting top of their agenda when visiting a vineyard.
There are over 20 wine cellars that take it in turn to open their doors for so I cannot guarantee which ones will be open at any particular time.
Howevcer, one of the most popular wineries is Les Freres Dubois in Cully. They have a strong heritage and over 35 wines to choose from, but on their wine tasting tour you'll visit their cellar and sample four wines with a complimentary bottle to take home with you.
Cost (Les Freres Dubois):
Adults: CHF 39
Children: Free
---
8. Paragliding Above Lake Geneva
Everyone knows that the best view is from the sky, right?
Well there's no better way to experience this than paragliding above Lake Geneva. Take off is from Sonchaux which is 1400m high in the mountains behind Chillon Castle. You'll then soar across Lake Geneva where you'll see Montreux and the other towns below, before reaching the landing point across the lake in Villeneuve.
Don't worry, you won't be alone as it's a tandem paraglide with a professional.
There are many operators offering paragliding in Montreux but they all seem to use Fly-xperience so you may as well book direct.
Cost:
Adults: CHF 170
Student: CHF 150
---
9. Rochers-de-Naye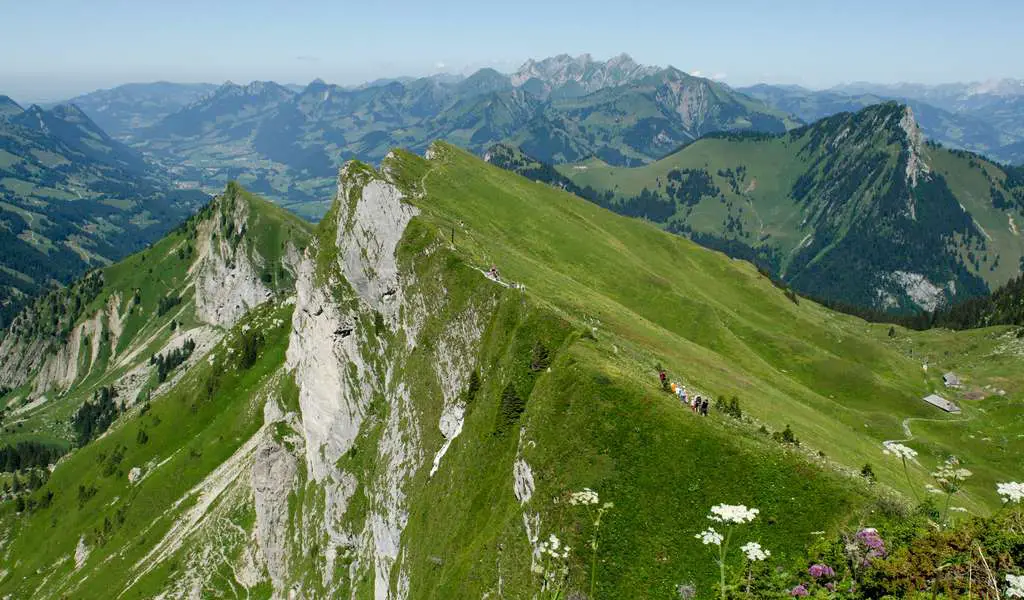 Take the cog railway up to Rochers-de-Naye for a stunning panoramic view across the Swiss landscape and a raft of activities for the family including hiking, skiing, the Marmot Paradise wildlife park and an alpine garden.
The summit is around 2,000m above sea level so the ascent takes almost an hour as you pass through quaint villages and never ending fields.
Cost:
Adults: CHF 70
Children/Swiss Travel Pass: CHF 35
---
10. Sel de Bex Salt Mines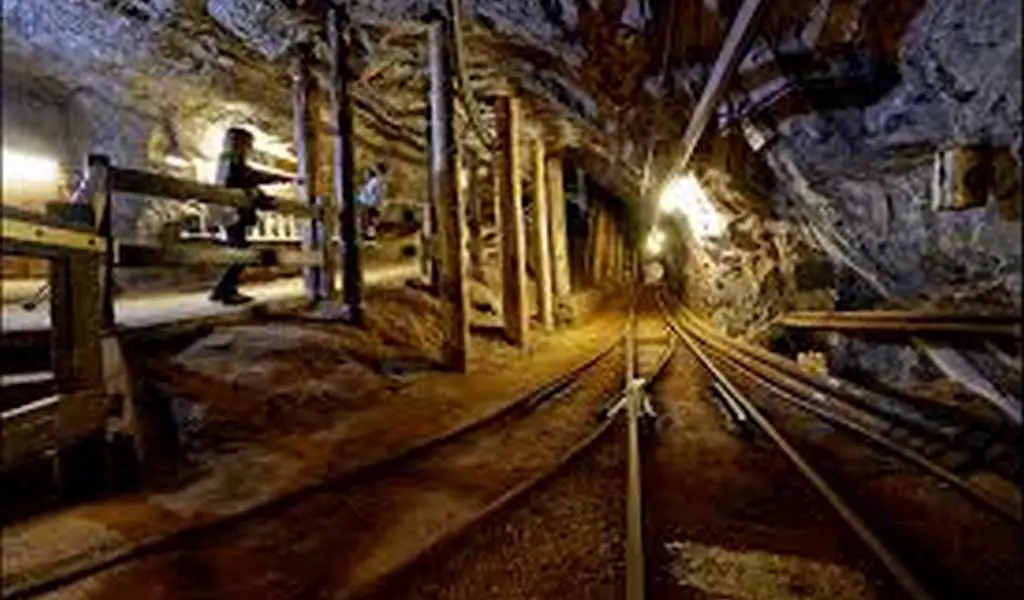 About 25 km south of Montreux lies the Sel de Bex Salt Mines which can easily be visited on a half day tour from Montreux. The Salt itself is over 2 million years old but the mines were built in 1684
There's are underground galleries, shafts and rooms that go on for 50km and once produced 35,000 tons of salt per year.
On a visit, you'll take a train ride deep into the mine that takes about 10 minutes. Once you're in the mines you'll get to have a wonder around and visit the museum. Wouldn't recommend this if you get claustrophobic.
The tour takes about 2 hours and is in French, but you'll receive headphones to hear an English translation. Those who want a more in depth experience can book a mine trekking tour. Find instructions for getting there on their website.
Cost:
Adult: CHF 23
Children: CHF 14
discounts if booked online
---
11. Take a Scenic Ride on the Golden Pass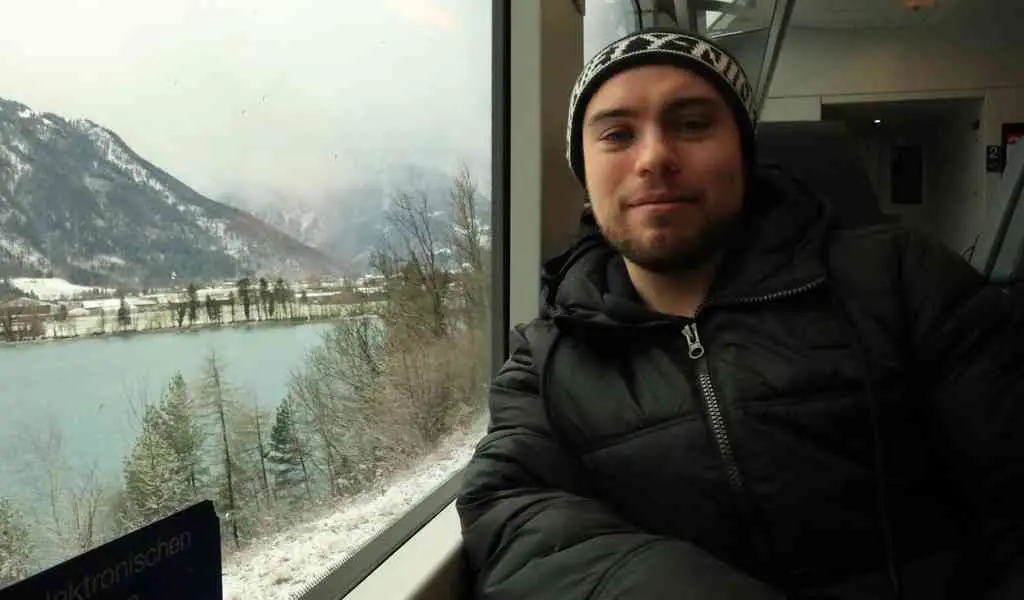 Montreux is the starting point for the Golden Pass Scenic Railway which heads into the Swiss Alps, through Interlaken and ends in Lucerne. It's not one continuous service but three separate services so you'll need to change. Expect truly breath-taking views as you travel through the mountain scenery through 6 regions and alongside 8 lakes.
A one-way journey to Lucerne could be done in a day, but I recommend breaking it up and stopping at various points along the way.
Related Post:
---
12. Montreux Casino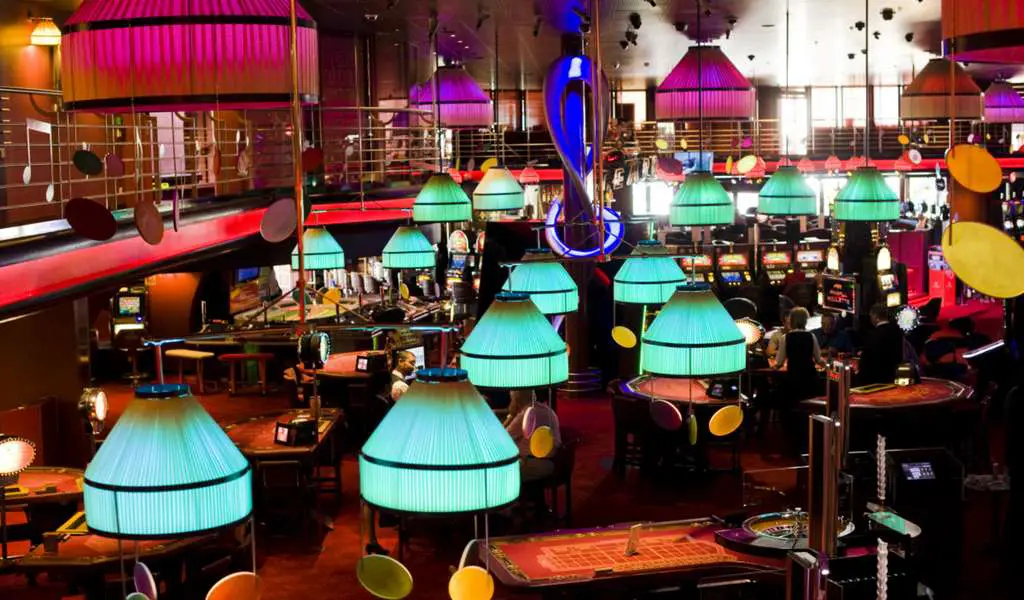 If you're familiar with English rock band Deep Purple's classic 'Smoke on the Water' you'll know that some of the lyrics go:
'Frank Zappa and the Mothers, Were at the best place around, But some stupid with a flare gun, Burned the place to the ground'.
This is in fact a refence to the fire at Montreux casino that inspired their hit song and it was burned down with a flare gun in front of them.
Enough about the history. Today, the casino is better known for its slot machines and poker tables, but if you hear Deep Purple playing inside then you'll know exactly why.
---
13. Cheese and Chocolate at Gruyeres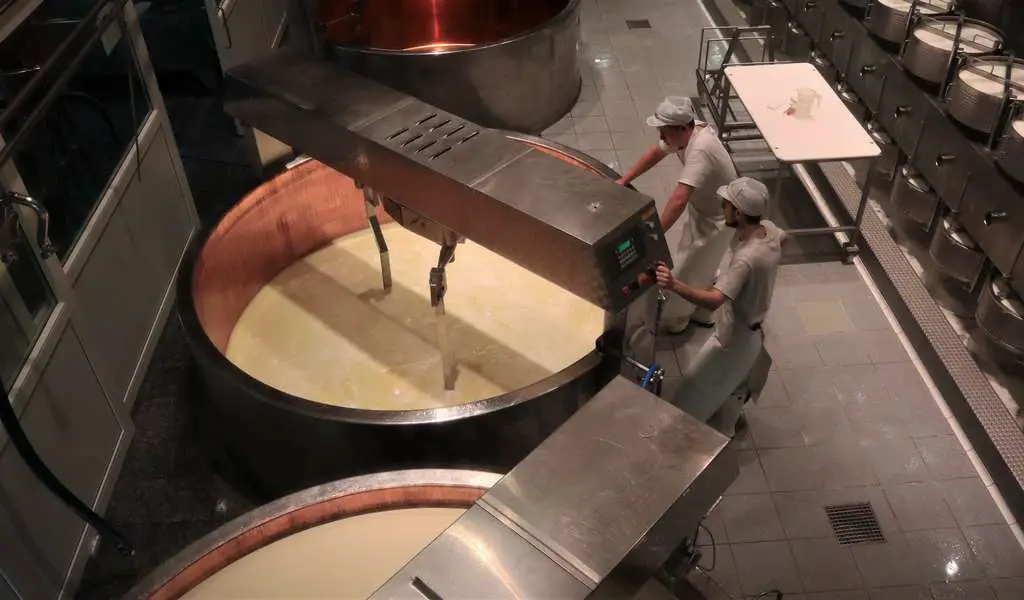 The 800 year old hilltop town of Gruyeres is best known for its cheese by the same name that has become a staple in Swiss dishes such as fondue or raclette and is sold across the world. You can learn how they make the cheese and see them in action at La Maison du Gruyère.
Just over in Broc is another well-known food producer, Maison Cailler chocolate factory which has an interactive tour where you'll learn about the company's history and how to make great chocolate.
There are enough hiking trails in Gruyeres to keep you busy for weeks ranging from short easy hikes such as the one to Gruyeres castle, to strenuous all day hikes such as Mount Moléson.
Cost (La Maison du Gruyère):
Adults: CHF 7
Children: Free
Cost (Maison Cailler chocolate factory):
Adults: CHF 15
Children: Free
---
Best Things to do in Montreux in Winter
14. Skiing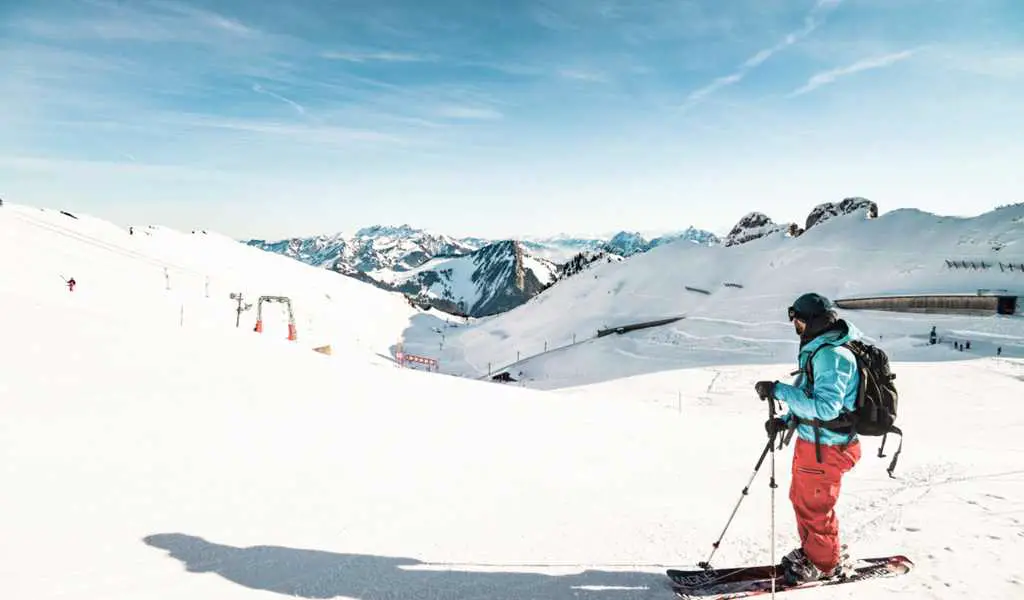 As with most destinations in Switzerland, one of the most popular things to do in Montreux in winter is to head in to the Alps and ski.
Montreux isn't the best place in Switzerland to Ski, but it's not impossible either. Here are some of the main ski destinations near Montreux:
Leysin – The 14 ski lifts and 29 slopes at Leysin make up a total 60km of ski tracks. It's about 40 minutes from Montreux and is the highest of the three resorts listed here.
Villars – The Villars, Gryon and Les Diablerets ski resorts are all interlinked creating a huge winter sports area. Slightly further than Leysin, Villars takes about 1 hour to reach from Montreux and has more intermediate-difficult slopes than the others.
Rochers-de-Naye – I've previously mentioned Rochers-de-Naye as a summer activity, but in Winter it's geared up for Skiing. It's the easiest to reach, however, it has the least amount of ski slopes.
---
15. Montreux Christmas Market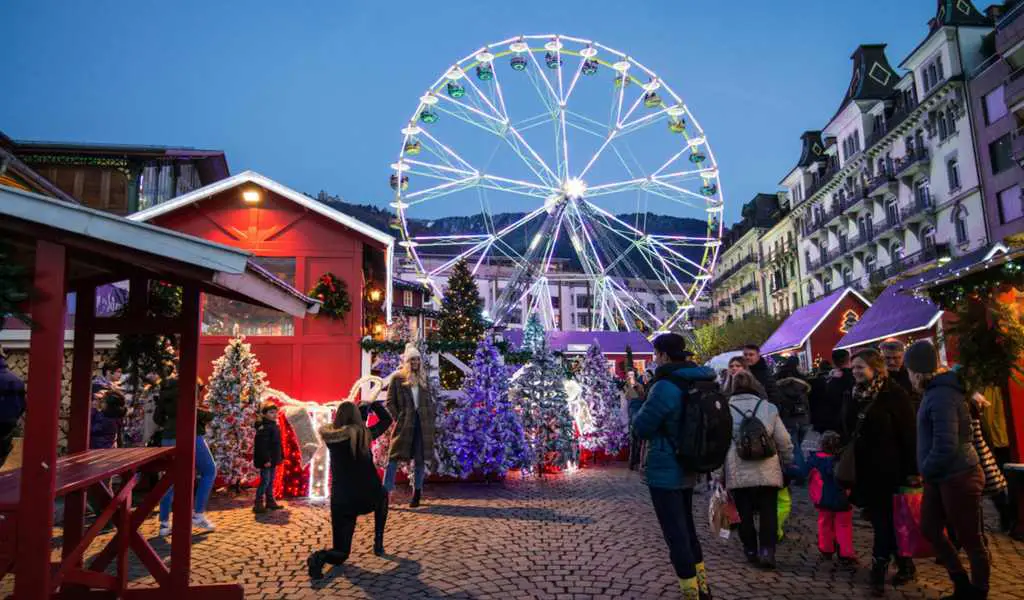 The best activity in Montreux at Christmas is undoubtedly the Christmas market along the edge of Lake Geneva. It's Switzerland's largest Christmas markets featuring over 170 stalls ranging from traditional Swiss dishes to locally crafted gifts.
The market that runs along the shore of Lake Geneva forms part of an array of activities taking place around this period to bring festive cheer to the town. Other activities include a medieval weekend market at Chillon castle and Santa's workshop at Rochers-de-Naye.
---
Best Things to do in Montreux in Summer
16. Ride the Chocolate Train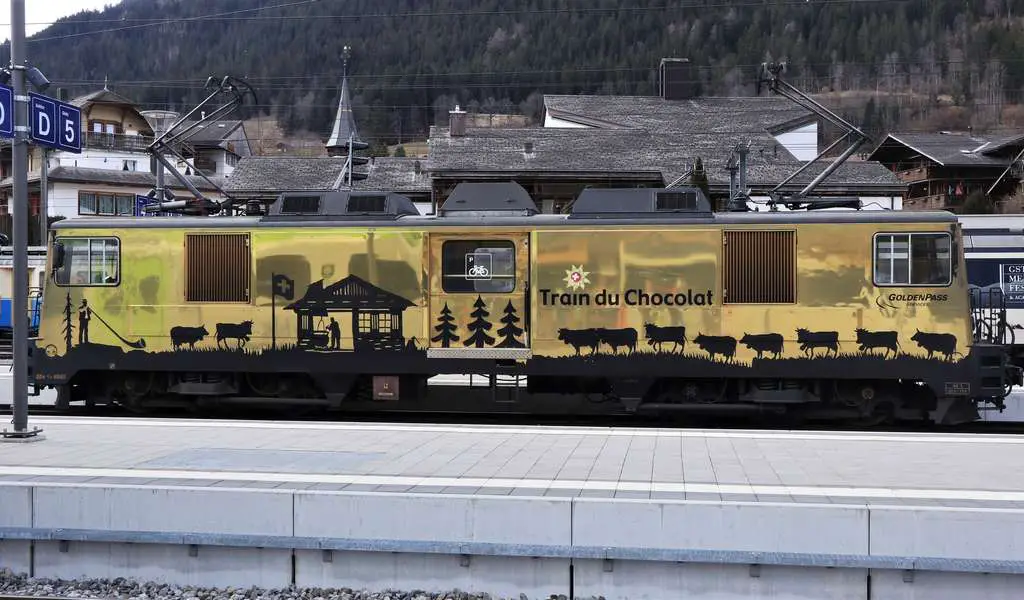 The chocolate train is much like the trip to Gruyeres I mentioned earlier, only you'll travel in style in a dedicated first class chocolate train where you'll be served coffee and chocolate croissants.  
You'll switch to a bus to tour the cheese and chocolate factories as well as some time in Medieval Gruyeres before returning to Montreux.
Opening:
May-September, days vary according to month.
Cost:
Adults: CHF 90
Children: CHF 65
Swiss Travel Pass: From CHF 55
---
17. Glacier 3000
Take a cable car up 3,000m above sea level to the Glacier 3000 summit. In Winter this is mainly for skiing, however in summer you can experience the peak walk, a 100m suspension bridge from one mountain peak to another, the only one in the world of its kind.
You can also take the ice express chairlift up to the glacier, ride the snow bus, take a dog sled ride or try the alpine coaster, a 1km fast downhill ride with twists, turns and jumps much like a toboggan.
There are also hiking routes for all abilities from simple treks right up to Via Ferrata.
Cost:
Adult: CHF 80
Children/Swiss Travel Pass: CHF 40
Extra charge for dog sledding and alpine coaster
Opening:
Daily, 9am-4.30pm
Individual activities may be closed, especially in bad weather
---
18. AquaParc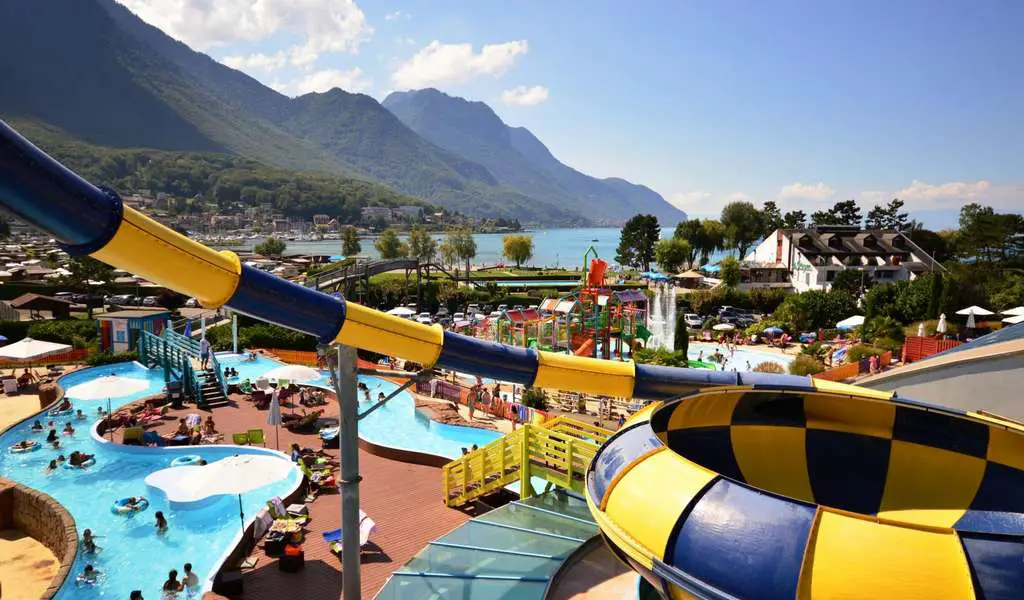 The best thing to do in Montreux with kids is to visit Aquaparc in Port-Valais. Here you'll discover a huge waterpark with enormous water slides, a lazy river, wave pool, sauna and a gym to name a few of the activities.
The park is mainly outdoors with some indoor pools too, however the water is heated so it's still fun even when the sun isn't shining.
Having said that, I'd still suggest this as a summer activity rather than Winter.
Opening:
Year-round, Daily, 10.30am – 6pm
Cost:
Adult: From CHF 39
Child: From CHF 35
---
19. Water Sports on Lake Geneva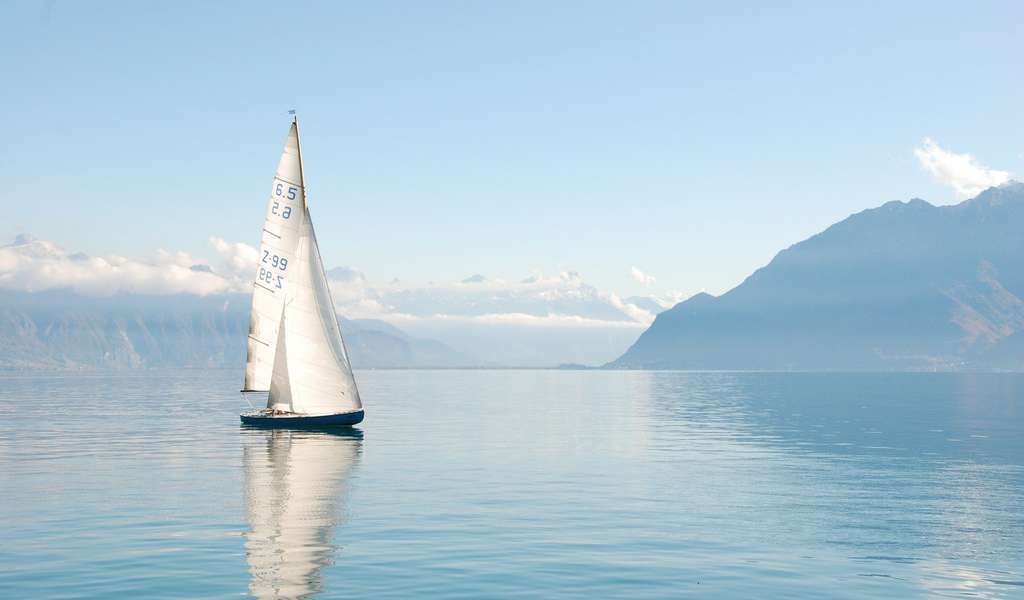 Being situated on Switzerland's largest lake makes Montreux suitable for numerous water sports.
A company called Nautic Loisirs offer equipment hire including kayaks and paddle boards, right up to motorised boats if you have a licence. Or you can just hire the wet suits if you have your own inflatable stand up paddle board. They also offer water sports lessons where you can learn wake boarding, water skiing, sailing and more.
Costs (classes):
Adult: From CHF 90 per hour
Costs (paddle board, Kayak and Pedalo Rental):
Adult: From CHF 15 per hour
---
Things to do in Montreux When it Rains
20. Swiss Games Museum
If you're looking for the best thing to do in Montreux when it's raining, then look no further than the Swiss Games Museum over in Vevey.
The museum is a collection of board games, card games and other types from throughout history and across the world.
Most of the exhibits are for viewing only, however there are about a dozen games you can play including some unusual ones. Some of the games don't have English instructions so you can give it a go or just google the rules.
At first you might mistake the Swiss games museum for a small castle but inside you'll find a plethora of games from throughout the ages.
Opening:
Tues – Sun, 11 am – 5:30 pm
Cost:
Adults: CHF 9
Children: CHF 3
---
21. Charlie Chaplin World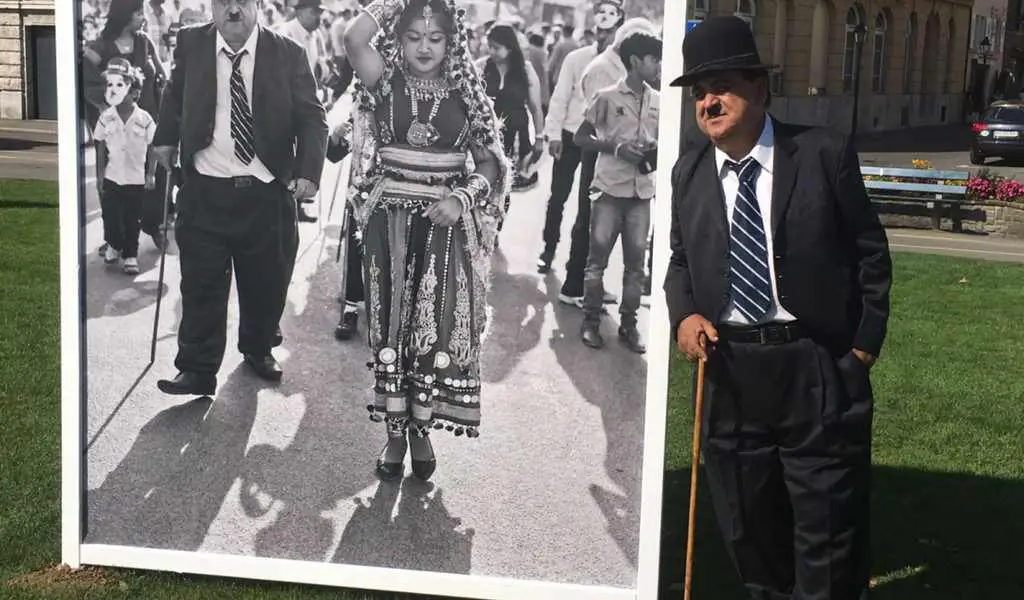 15 years in the making, Charlie Chaplin World is now open in his former residence over in Vevey. Chaplin moved to Switzerland after US immigration denied his re-entry despite his huge tax contributions.
The museum pays homage to many of his great films with iconic clips and memorabilia. It also features wax sculptures of Chaplin as his characters and some of his closest friends and inspirations including Albert Einstein and Woody Allen.
This museum is a must visit for anyone who is even slightly interested in Charlie Chaplin.
Price:
Adults: CHF 27
Children: CHF 18
Opening:
Spring/Summer, Daily, 9am-6pm
Autumn/Winter, Daily, 10am-5pm
Check website for exact dates.
---
22. Montreux Museum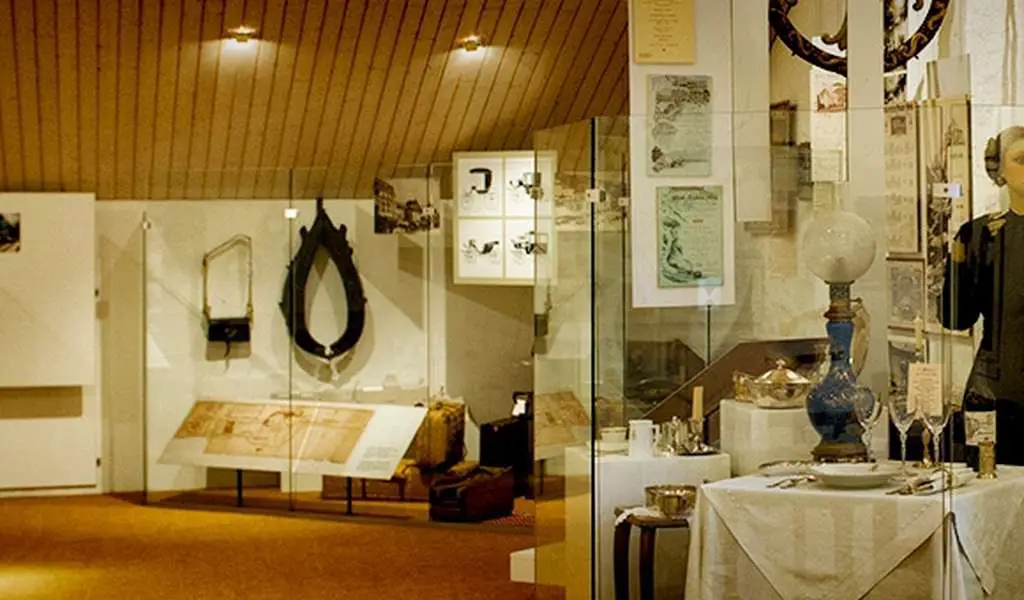 Discover the history of Montreux in the Musee de Montreux, situated a stone's throw from the train station.
Although it looks small from the outside, you'll be surprised at the vast range once you enter with exhibits ranging from coins to planes and everything in between.
The exhibits cover the past 200 years and makes the perfect thing to do in Montreux when it rains. The museum also hosts temporary exhibitions so you can expect something different each time you visit.
Opening:
Apr – Nov, Daily, 10am – 12noon and 2pm – 5pm
Cost:
Adults: CHF 6
Children: Free
---
23. The Queen Studio Experience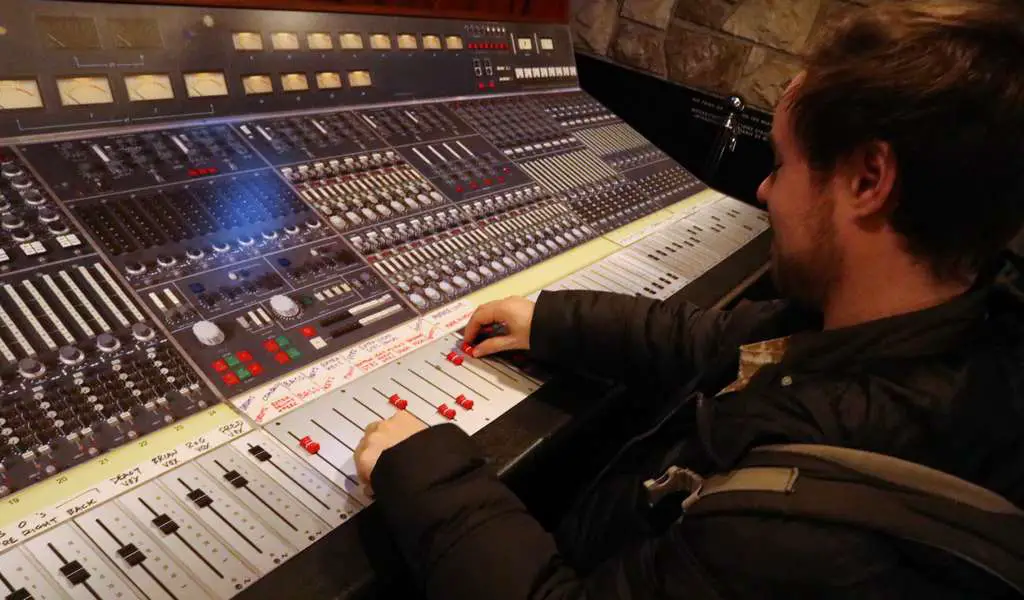 Whether you're an avid queen fan or not, this experience is not to be missed. Queen recorded 7 albums in Montreux at their mountain studios which have now been converted in to the Queen Studio Experience.
You'll see Queen memorabilia including drum sets, costumes and heaps of hand written notes. There's also an interactive recording desk that allows visitors to remix some of their best tracks.
The experience is free of charge and located just inside the Montreux Casino (you don't have to go near the gambling tables so completely suitable for kids).
Opening:
Year-round, Daily, 10.30am – 10pm
Cost:
---
---